Meghan Markle's half-brother warns Prince Harry: She's 'jaded, shallow, conceited'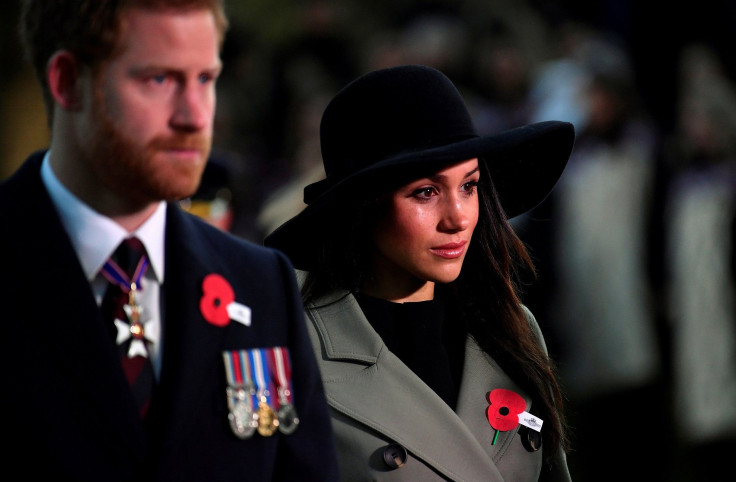 Meghan Markle's half-brother still isn't finished disparaging her. After calling her a "phoney," Thomas Markle Jr has now written to her fiancé, Prince Harry, telling him it's not too late to back out of his wedding to the "jaded, shallow, conceited" actress.
Thomas was still reeling from not getting an invite to the couple's wedding, particularly because he claimed he had a good relationship with Meghan before she became famous. And when his sister, Samantha Grant, who is Meghan's half-sister, started going to press to apparently malign Meghan, he went on to defend her. But he said he never even heard from Meghan back.
Now, in a letter to Prince Harry, which he shared with In Touch Weekly, Thomas wrote that the British prince was going to make the "biggest mistake in royal wedding history."
"It's not to [sic] late. Meghan Markle is obviously not the right woman for you," he wrote. He went on to say that it was confusing why Harry didn't see the "real Meghan" that the whole world now sees. He said that Meghan acting the part of a princess "like a below C average Hollywood actress" was getting old.
Thomas told Harry that Meghan used their father until he was bankrupt and then forgot about him in Mexico, leaving Thomas Sr broke from mostly all her debts. Meghan also allegedly forgot her own father like she never knew him when it was time to pay him back.
"It's very apparent that her tiny bit of Hollywood fame has gone to her head, changing her into a jaded, shallow, conceited woman, that will make a joke of you and the Royal family heritage," he continued. "Not to mention, to top it all off, she dosent [sic] invite her own family and instead invites complete strangers to the wedding, 'who does that.' You and the Royal family should put an end to this fake fairytale wedding before it to [sic] late."
Thomas claimed their father didn't also get an invite to the wedding. If not for their father, he said, Meghan would still be busing tables and babysitting to pay for her old debts.
"The whole world is watching Meg make bad decisions and choices, its [sic] not too late Harry," Thomas claimed. He added that the former "Suits" actress wanted to forget her own family.
"Also you would think that a Royal wedding would bring a torn family closer together, but I guess were all Distant family to Meg," [sic] he wrote.
This isn't the first time Thomas belittled his sister. Last month, upon realising that their invitation to her wedding wasn't coming, he changed his tune from being a loving, supporting brother to a bitter estranged family member. He called her a "phoney," someone who wanted to pretend to be the next Diana, Princess of Wales, Harry's late mother.
"I've read that Meg wants to be like Diana. Diana was worshipped by everyone in the world. She was loved for the right reasons," he said. "That's what Meg wants, but I don't think that's going to happen. She's not genuine like Diana."
He insisted he wasn't bitter about not receiving an invitation, but he was just hurt. He hadn't seen her since 2011.
Samantha Grant also had the same sentiment when she learnt she was not invited to Meghan and Harry's wedding. She told Harry to "be a man" and don't let Meghan ignore her family.
Meghan's mother, Doria Ragland, is expected to attend her wedding on May 19 at St George's Chapel at Windsor Castle. She is reportedly also walking her down the aisle. As for Meghan's father, Thomas Markle Sr, there's no word if he has been invited.
MEET IBT NEWS FROM BELOW CHANNELS