'Mass Effect: Andromeda' weapons, biotics, Training Hub & PC specs update: Jetpacks, clubs, knives & more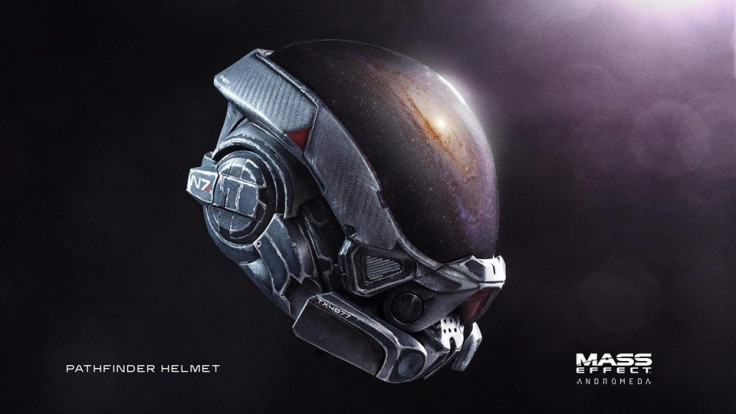 "Mass Effect: Andromeda's" Training Hub has been updated with biotics and weapons. The latest update has included some very handy tools required in all interstellar explorer kit. It has received new guns but that's not it. There are jetpacks, biotics, clubs and knives that provide the freedom to players to battle with greater skills. BioWare has uploaded a video on the "Mass Effect" YouTube channel providing an Andromeda Initiative Weapons Training Briefing (video shared at the end of article). Meanwhile, the PC specs of the game have also been announced.
According to PC Gamer, the "Mass Effect: Andromeda" Training Hub video is pretty concise and provides players information on the available options when talks with neighbours do not work out for some reason. While a part of the content in the video has been covered previously, it is still a must-watch for players as it's a neat and quick catch-up. Players, who want to get the "Pathfinder-grade helmet," should also view the video properly. The helmet is already on offer on the Andromeda Initiative website.
Meanwhile, Origin has published the "Mass Effect: Andromeda" PC specs. This has made lives easier for those gamers who are contemplating buying a PC or upgrading their existing ones, in order to play the game. The low-end of the specs are not demanding at all, requiring just a 2 GB GTX 660 or Radeon 7850, that will be paired with an i5-3570 or FX-6350. The recommended specs for the game are GTX 1060 or RX 480 with an i7-4790 or FX-8350. Ubisoft's recently recommended specs are only for 1080p. PC gamers will definitely want to play at higher resolutions.
"Mass Effect: Andromeda" is being launched on March 21 and the multiplayer beta is expected to launch sometime before the release date. The minimum specs required are 64-bit Windows 7, Windows 8.1, or Windows 10 operating system, Intel Core i5 3570 or AMD FX-6350 CPU, 8 GB RAM, Nvidia GTX 660 2 GB or AMD Radeon 7850 2 GB GPU, at least 55 GB of free space and DirectX 11. The recommended settings are 64-bit Windows 7, Windows 8.1, or Windows 10 OS, Intel Core i7-4790 or AMD FX-8350 CPU, 16GB RAM, Nvidia GTX 1060 3 GB, AMD RX 480 4 GB GPU, at least 55 GB of free space and DirectX 11.
Stay tuned on IBT AU for more updates on "Mass Effect: Andromeda." Meanwhile, enjoy the Weapons Training Briefing video.
Source: YouTube/Mass Effect
MEET IBT NEWS FROM BELOW CHANNELS