'Mass Effect: Andromeda' update: Weird theory suggests BioWare deliberately made female characters look ugly, causes outrage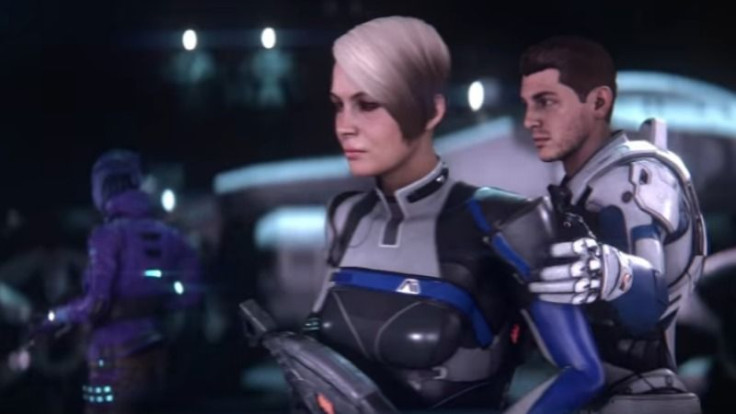 "Mass Effect: Andromeda" is facing a lot of criticism for making its female characters look ugly. The gaming community is furious, but developer BioWare is not ready to clarify or provide any explanation for doing so.
Certain Internet sleuths are of the opinion that a female professional cosplayer/animator, Allie Rose-Marie Leost, is to blame for the dubious graphics. She was criticised during the lead up to the game's release, became a victim of online shaming and was bombarded with sexually degrading messages, once she was identified as the lead facial animator. Ralph Retort provided links to her social media profiles and websites, where it was clearly mentioned that she is the Lead Facial Animator of the game.
The report not only suggested inexperience as the reason behind such poor design, but it also suggested that the animator landed up the job using unfair means. This report led to angry gamers hurtling vile attacks on the 24-year-old female designer. BioWare's general manager Aaryn Flynn quickly took to Twitter to clarify that Leost was not the lead facial animator. However, he also criticised Leost's online attackers, stating that attacking individuals regardless of their involvement in the project is unacceptable and unjustified.
"Recently, a former EA employee was misidentified as a lead member of the 'Mass Effect: Andromeda' development team. These reports are false. We respect the opinions of our players and community, and welcome feedback on our games. But attacking individuals, regardless of their involvement in the project, is never acceptable," Flynn posted on BioWare's official Twitter account.
However, Flynn's tweet created further confusion as Leost's Twitter account clearly mentioned (now taken down) that she was the lead facial animator for "Mass Effect: Andromeda." This led many to claim that either Leost was lying or BioWare was simply trying to cover up its mistakes. It's been 11 days since BioWare's tweet, and Leost is still facing online abuse. There's yet another weird theory circling the Internet, and it has nothing to do with Ms. Leost. It has now been suggested that BioWare deliberately kept the female faces ugly.
According to News.com.au, BioWare, in order to desexualise women in the game, deliberately made the characters less attractive than the models on whose faces the character faces are based. This decision was reportedly taken so that the developers are not accused of using sexually attractive models to attract players to the game. This explanation has caused further outrage, as the feminist gaming community are not happy with the fact that the male characters in "Mass Effect: Andromeda" look very similar to their real life counterparts.
MEET IBT NEWS FROM BELOW CHANNELS