'Marvel: Agents of S.H.I.E.L.D.' season 3 episode 9 spoilers: A darker side of Phil Coulson will come out [Watch Video]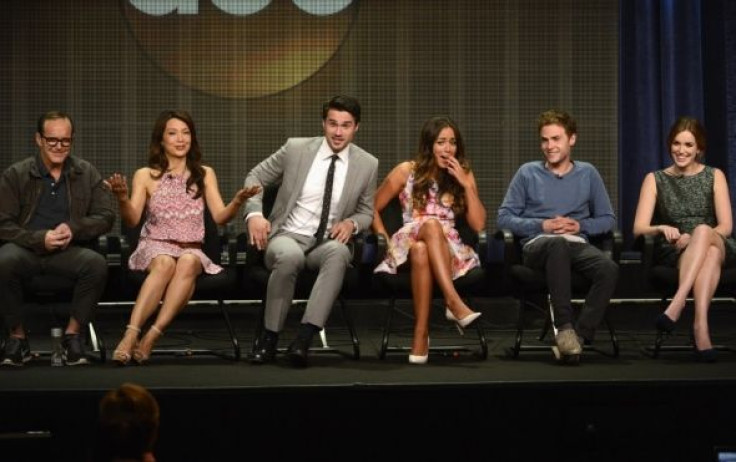 The midseason finale of "Marvel: Agents of S.H.I.E.L.D." Season 3 will put viewers on the edge of their seats. Clark Gregg, who plays Director Phil Coulson, teased that there will be a number of huge happenings in December 2015. Read on for the 'Marvel: Agents of S.H.I.E.L.D.' Season 3, episode 9 "Closure" spoilers. It hints at a darker turn for Coulson.
Spoiler alert! This article contains "Marvel: Agents of S.H.I.E.L.D." spoilers.
Gregg tells Entertainment Weekly that the midseason finale of Season 3 will feature two shocking twists. Both of these will be bigger compared to anything that occurred in the midseason finale of the previous season.
After the Thanksgiving break, Comicbook reports that Coulson and Grant Ward (Brett Dalton) will be looking for closure, which will come at a price. Ward's objective to seek revenge will put the agency in a compromising situation, and Coulson will show that he will do anything to even things out. Previously, Ward was working as a double agent, pretending to be a member of S.H.I.E.L.D. to further the interests of Hydra. CarterMatt notes that Coulson will take on a darker role in the upcoming episodes. He will finally go against Ward, after realising that Gideon Malick (Powers Boothe) ruined his relationship with Rosalind Price (Constance Zimmer) and making other Inhumans suffer.
In the promo trailer of "Closure," Coulson is shown trying to choke an agent for failing to kill Ward. Another scene features the S.H.I.E.L.D. Director telling Bobbi Morse (Adrianne Palicki) that he is about to do certain things that is not right for him to do. He also challenged Ward to face him if the latter wants to take him down. All these scenes hint that fans will see a different side of Coulson soon.
CarterMatt also writes that providing the huge twists will be good for the show. First, it will create hype to get fans talking about the series. Second, "Marvel: Agents of S.H.I.E.L.D." will take another recess in January and February 2016, before returning in March, so the stories are expected to pick up again at that time. In the recent episodes, fans have been quite satisfied with the featured twists and the unfolding story of Andrew (Blair Underwood) as Lash and the start of the Secret Warriors.
"Marvel: Agents of S.H.I.E.L.D." Season 3, episode 9 titled "Closure" will air on Tuesday, Dec. 1 at 9 pm on ABC.
Watch the trailer for "Closure" here.
Source: YouTube/Television Promos
Contact the writer of this story at feedback@ibtimes.com.au or let us know what you think below.
MEET IBT NEWS FROM BELOW CHANNELS