'Marvel: Agents of S.H.I.E.L.D.' SEASON 3 episode 4 spoilers: The hunt for Lash and more Inhumans continues; Gideon Malick returns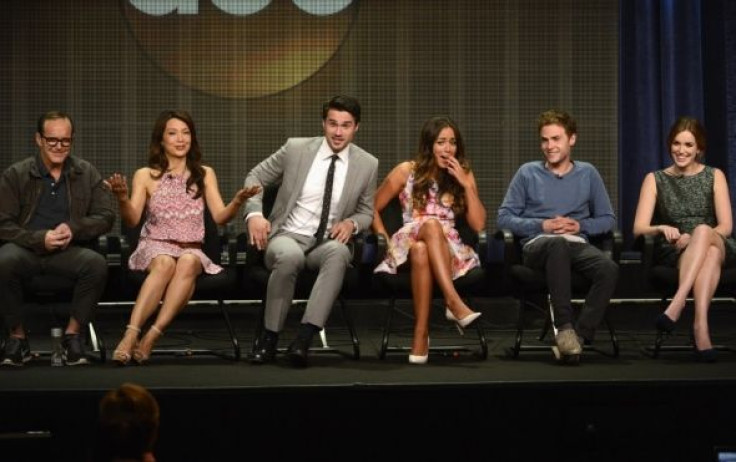 In episode 3, Director Phil Coulson (Clark Gregg) agreed to work with Rosalind Price (Constance Zimmer) to track down the Inhumans. Episode 4 of "Marvel: Agents of S.H.I.E.L.D." is titled "Devils You Know." [Spoiler Alert!]
SpoilerTV states in its synopsis that Coulson and the team are looking for the Inhuman Lash (Matt Willig), who is on a murderous path and is trying to get rid of the other Inhumans. Hunter (Nick Blood) is also on a mission to take down Grant Ward (Brett Dalton), which Melinda May (Ming-Na Wen) feels is becoming too personal.
Cartermatt writes that it is understandable why there is a need for the team to stop Ward. Ward has a bad history with Hydra, which makes him one of the characters that the team despises and would like to get rid of as soon as possible. Ward, however, has protection. If Hunter, May or anyone else in the team attempts to get near Ward in a risky manner, the results can be devastating.
Coulson and Daisy (Chloe Bennet) are trying to get everyone to help search for the new Inhumans, with the intent to recruit some into their fold.
In the promo video for episode 4, the search for Lash continues, and Daisy and the rest of the team will try to get to him first. The ATCU, led by Price, is aggressively trying to track down the Inhumans as well, especially those whom they consider will eventually turn out to be threats.
Meanwhile, Marvel reports that Powers Boothe will return and reprise his role on "Marvel's Agents of S.H.I.E.L.D." as Gideon Malick. Malick is a notorious character whose loyalties remain unknown. He previously appeared in "Marvel's The Avengers" as a World Security Council Member.
Jeph Loeb, Marvel Television producer and head, said that Gideon is incredibly menacing and is one character that even the cruel Ward would be afraid of. He added that only an actor similar to Powers, or Powers himself, could give the strong and ominous performance they need for the role.
"Marvel: Agents of S.H.I.E.L.D." airs Tuesdays on ABC at 9 p.m.
Watch the preview for "Marvel: Agents of S.H.I.E.L.D." season 3 episode 4, titled "Devils You Know":
Source: YouTube/Television Promos
Contact the writer of this story at feedback@ibtimes.com.au or let us know what you think below.
MEET IBT NEWS FROM BELOW CHANNELS