'Marvel: Agents of S.H.I.E.L.D.' season 3 episode 10 spoilers: Winter finale braces for shocking twists as Coulson hits breaking point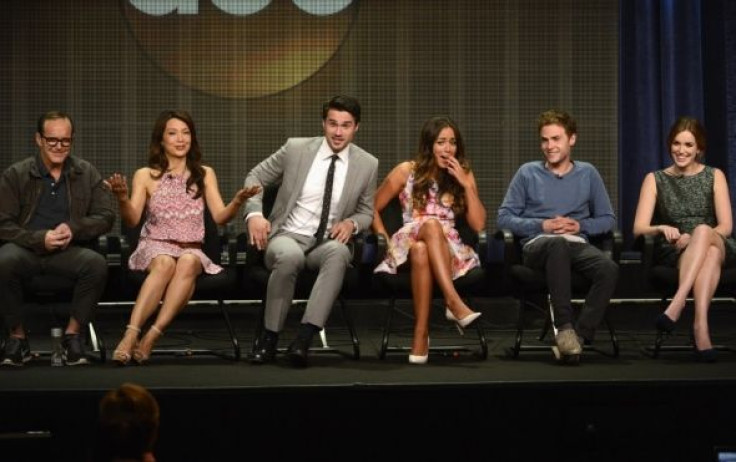 "Marvel: Agents of S.H.I.E.L.D." Season 3 Episode 9, titled "Closure," featured Director Phil Coulson (Clark Gregg) and Grant Ward (Brett Dalton) looking to close the huge rift between them, and a lot of people are expected to get hurt from the clash.
Spoiler alert! This article contains "Marvel: Agents of S.H.I.E.L.D." spoilers.
MNR Daily reports that the usually passive Coulson has turned into a one-man-army when he goes after the ex-agent in the previous episode. Ward has been causing a lot of damage to members of the agency, as well as several Inhumans. He also revealed that he was working as a double agent for both S.H.I.E.L.D. and Hydra, to further the latter's interests.
In Episode 10, titled "Maveth," SpoilerTV reveals that S.H.I.E.L.D. and Hydra will face each other in a huge battle that will change Coulson forever. Coulson and Leo Fitz (Iain De Caestecker) will take the biggest risk, as Daisy (Chloe Bennet) and the rest of the Inhumans hold off Hydra.
The midseason finale synopsis states that Coulson and Ward will have a giant showdown while the Secret Warriors will also be assembled. Daisy might gather find the last members of her team and form the Secret Warriors to provide support against Hydra. The next episode is expected to be action-packed. Several Inhumans and members of Hydra will definitely be hurt after the fight. Some fans speculate that there might be one or more characters dying in the end.
In the meantime, fans will see more of the blue alien dimension where Simmons (Elizabeth Henstridge) was previously trapped. There is a possibility that the rumored God-like Inhuman, previously mentioned by Gideon Malick (Powers Boothe), will be making an appearance soon, ComicBookMovie writes. It is still uncertain whether the powerful being will side with the agency or Hydra. The ending is speculated by fans to be a cliffhanger, so fans will have to wait longer to see the aftermath.
"Maveth" will air on Dec. 8 at 9 pm ET on ABC. The episode was written by Jeffrey Bell, while Vincent Misiano served as director.
The TV series will be taking a break after Episode 10 and return in March 2016. "Agent Carter" will be filling the void in between.
Watch the teaser trailer for "Marvel: Agents of S.H.I.E.L.D" season 3 episode 10 here.
Source: YouTube/Television Promos and Previews
Contact the writer of this story at feedback@ibtimes.com.au or let us know what you think below.
MEET IBT NEWS FROM BELOW CHANNELS