Manny Pacquiao beats mentally weak Amir Khan 'pretty easy': Sherman Williams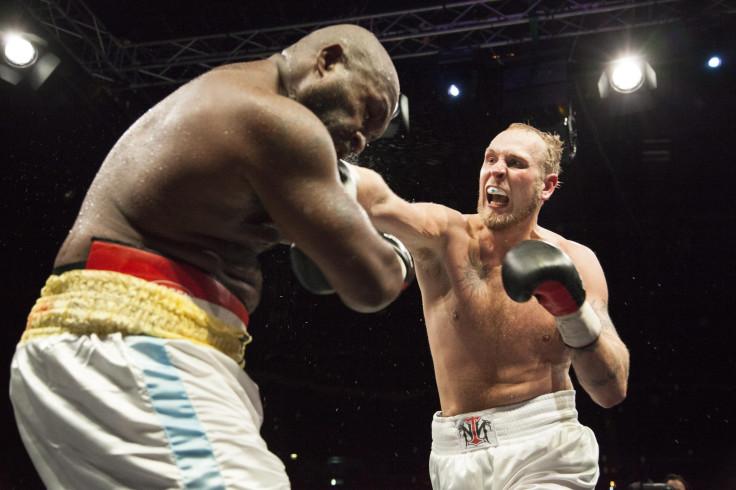 Manny Pacquiao of the Philippines could be facing Amir Khan of Great Britain next year and one veteran heavyweight fighter opines that it is going to be an easy fight for the Filipino because the British boxer is not "a mentally tough fighter." Sherman Williams, who is the number one heavyweight fighter from the Bahamas, stated in an interview that he believes Pacquiao will win the potential match-up against Khan in 2016.
"Pacquiao all the way. Manny beats Khan pretty easy, Amir has never seemed to be a mentally tough fighter," Williams told said in an interview with Robert Brown of ontheropesboxing.com. "He's got talent, he's a typical British boxer, he likes to show off but of course his mental toughness is questionable, big time."
The 42-year-old Williams once held the World Boxing Foundation Intercontinental heavyweight title in 2007 when he knocked out American Ralph West in the third round.
In the same interview, Williams was also asked about the upcoming Floyd Mayweather Jr. vs. Andre Berto fight next month saying that he thinks the undefeated American picked a "safe fight" and that he will come out victorious over Berto.
"Floyd Mayweather can box and he's very intelligent and he has the benefit of his father and his uncle who used to be contenders thirty years ago and I think that served him well," Williams added. Williams also said that he doesn't believe Mayweather Jr. is going to retire soon as "he's got expenses to pay" with his high profile and expensive lifestyle.
Williams also stated his displeasure and frustration with how the fights are made in his division saying that "these guys"—referring to some of the top-ranked heavyweight fighters—are "all made up."
Williams is set to return to the ring on Sept. 28, 2015 when he faces German Christian Hammer in Galati, Romania.
Contact the writer at feedback@ibtimes.com.au, or let us know what you think below.
MEET IBT NEWS FROM BELOW CHANNELS