Man launches racial tirade at family in Melbourne park: 'Go home!'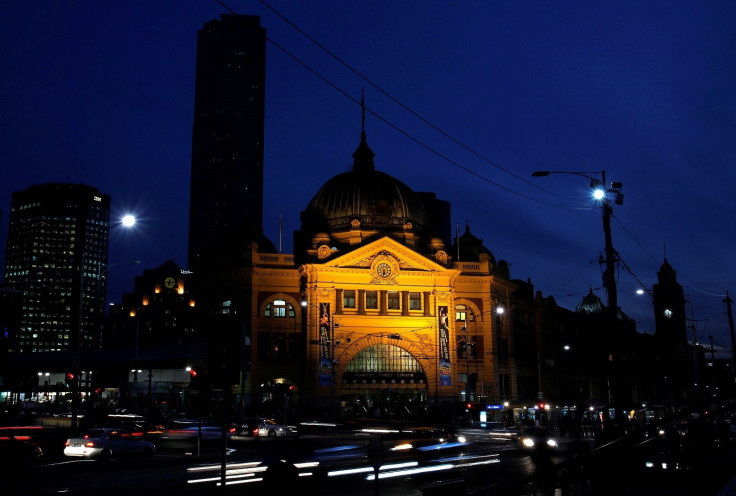 A man hurling a racial tirade at a young family sitting in a Melbourne park has been caught on camera.
The family, who were sitting in Harmony Park, Coburg, on Thursday night, were told by a shirtless man in his 40s to "f--- off." The man, who was carrying a bottle of alcohol with him, repeatedly called the family members "wogs."
As reported by TVNZ, the man approached Ahmed Abou-eid and his family and yelled at them to "go home." The man then went on to scream, "P--- off."
"Have you thought about my family?" the man can be heard in the video. "No you don't even think about it."
"Go back to Greece you f----- w--," the man says to the family. He then starts speaking to the lady who was with Abou-eid. The children, meanwhile, were beginning to feel scared.
"Piss off you s***. Get your f***ing b**** out of the f***ing story," the man said to the lady.
Abou-eid filmed the racial attack, which he later posted on his Facebook page. At one point, the man attempted to physically attack Abou-eid by drawing a punch. The phone was almost knocked off from Abou-eid's hand.
Tens of thousands of people have viewed the video. Abou-eid said in a message posted with the video that the man was "definitely a Pauline Hanson supporter."
According to the Herald Sun, while it was not the first time Abou-eid has been on the receiving end of a racial attack, the incident in question was his worst experience so far. "We just want people to be tolerant and stand against these people," Abou-eid said. He said the kids would not want to return to the park.
The police arrived at the scene and took the man away. Abou-eid said he would not be filing any charges against the man.
In the message he posted on Facebook, Abou-eid called the man a "typical Australian" and clarified his comment.
"I apologise for using the term Typical Australian, I consider myself Australian as I was born in this country and very proud to be Australian," the message read. "When you have an idiot throwing racial abuse at you and your kids you don't really have the time to really think about what you say. Typical racist Australian would have been more of the right thing to say. I apologise if this has offended some people."
MEET IBT NEWS FROM BELOW CHANNELS