Legalising marijuana: Cannabis use may alleviate women's period pain, support chemotherapy patients and treat seizures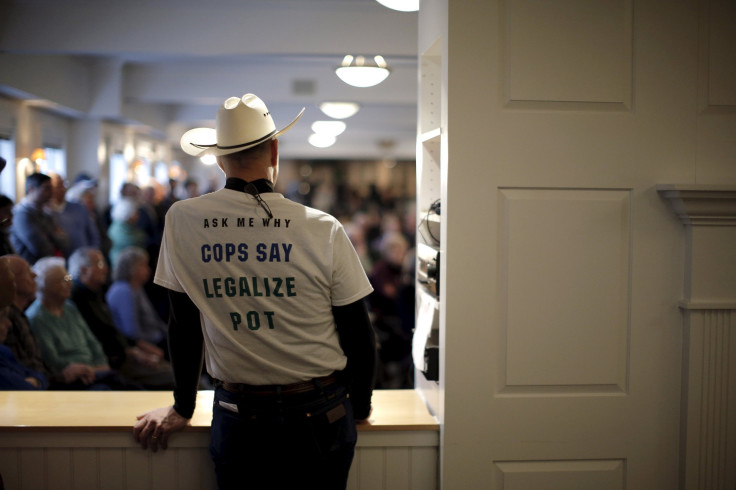 The effect of cannabis on human brain is complex and affects everyone differently. Hence, health experts, due to lack of extensive research on the effects of marijuana, caution people to be careful when smoking weed. A new research has attempted to clear up misinformation about cannabis effects by examining how weed increases the risk of substance abuse disorders and mental disorders.
According to Medical Daily, limited research into the health benefits of marijuana has found that smoking marijuana may treat seizures, alleviate women's period pain and support chemotherapy patients.
Related: Epilepsy and synthetic cannabis: Australia doctors to conduct medical trial on children with severe epilepsy
However, the effects of smoking marijuana are person-specific. Weed has been found to alleviate anxiety and also worsen panic. It has cured migraines and has also cause psychotic episodes in persons. Hence, it is difficult to assess how different types of cannabis impact the health of unique individuals.
It has long been believed by many health experts that cannabis impairs memory and brain development in adolescents if smoked long-term. On the other hand, researchers have also found evidence that marijuana use doesn't cause any mental or physical health problems. In fact, use of the drug doesn't decrease intelligence either.
Related: Cannabis news: Smoking weed makes people smarter and not intellectually stupid, claims doctors
As more and more countries are joining the marijuana legalisation fight to make marijuana for medical and recreational use legal, there are renewed policy and clinical concerns about the mental health effects of the drug.
In a study, published online by JAMA Psychiatry, researchers used a nationally representative sample of 34,653 US adults. They were interviewed three years apart in the National Epidemiologic Survey on Alcohol and Related Conditions. The researchers did not find any connection between marijuana use and increased risk for developing mood or anxiety disorders, reports EurekAlert. However, cannabis use by adults was associated with drug and alcohol use disorders, including nicotine dependence.
Related: Mother of severely-disabled girl illegally uses cannabis oil to lessen child's pain; rallies for medical marijuana legalisation
Thus, before legalising cannabis, the authors suggest that "these adverse psychiatric outcomes should be taken under careful consideration in clinical care and policy planning."
MEET IBT NEWS FROM BELOW CHANNELS