'The Last Kingdom' season 3: Uhtred gets a new look in first picture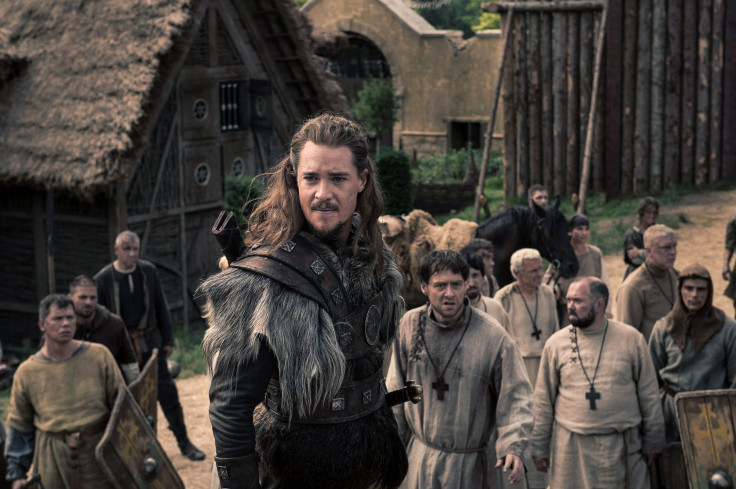 A first look picture from "The Last Kingdom" season 3 has finally been released online. Uhtred of Bebbanburg (Alexander Dreymon) is back, and he gets a new look. It looks like Alfred (David Dawson) and his Saxon friends and allies will have a hard time dealing with the Dane this time around.
The first look picture of Uhtred [see below] shows him fully embracing his heritage as a Dane. The man is from two worlds, but so far he has been helping the Saxons against the invaders.
Uhtred can be seen in a new hairstyle and wearing some new armour, as he rides out to fight in more battles. The light snow in the picture suggests that he is in the north with his brother Ragnar (Tobias Santelmann).
Towards the end of season 2, Uhtred was last seen riding north. It looks like the next season will pick up from right there, and the hero will be among his people.
Uhtred has always been a headache for Alfred, and he has rarely been given the credit for the various victories he won for the Saxons. Now that he is with the Danes it will be interesting to see if he will show what he is worth by fighting against Alfred.
The combined force of Uhtred and Ragnar should be a formidable enemy for any army to face. Ragnar's appearance has been limited on the show, and his storyline has been restricted to extracting revenge for the murder of his father. With Ragnar possibly teaming up with his brother in the next season, it will be interesting to see what new motivations drive the character.
"The Last Kingdom" season 3 is set to premiere sometime this year. The producers are yet to announce an exact release date. With the online promotion starting this week, the fans may learn the release date soon.
Credit: The Last Kingdom/ Twitter
MEET IBT NEWS FROM BELOW CHANNELS