Islamists seek to assert foothold in Bangladesh following murder of secularist blogger
Bangladesh Prime Minister: "If someone writes filthy things about my religion, why should we tolerate it?"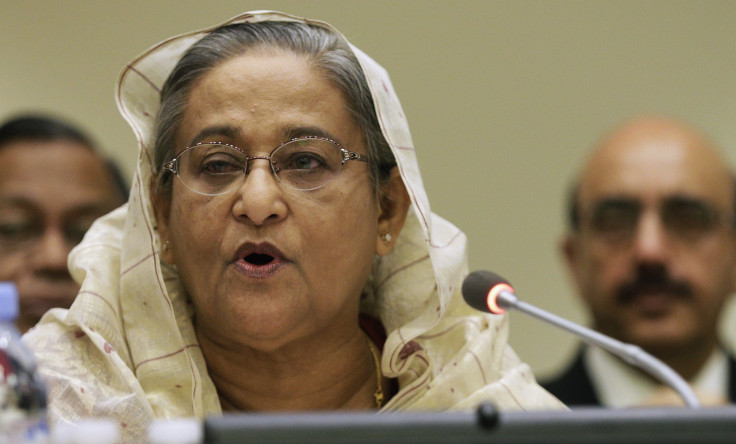 The Prime Minister of Bangladesh has described the work of secularist writers in the country as "filthy", after another brutal murder of a secular campaigner on the capital's streets.
Speaking to reporters celebrating the Bangla new year, Prime Minister Sheikh Hasina was dismissive of those writing critically of religion in the country.
"Recently it has become a fashion to call someone a freethinker who says nasty things about religion", Hasina said. "I do not see any free-thinking here. All I see is filth."
"Why would they write such nasty things? I obey the commandments of my religion, if someone writes bad things about the person whom I obey as my prophet it would not be acceptable to me."
"Those who do this only make their filthy mind known to the world," she added.
Hasina later called for tolerance and responded to criticism the government wasn't doing enough to protect atheists, stating, "we've the responsibility to ensure security of the citizens".
But the Home Minister Asaduzzaman Khan also questioned why writers "would use these kind of languages against the religious establishment".
The Prime Minister's and Home Minister's comments come after a secularist blogger was killed in the country on April 7.
Nazimuddin Samad, a 28 year-old law student and member of secularist campaigning group Ganajagran Manch, was killed as he returned home from university in Dhaka, Bangladesh's capital.
A group of men had circled Samad, who had revealed online he was in fear for his life, hacking at him with machetes and shouting "Alluah Akbar" (God is greatest) before shooting him.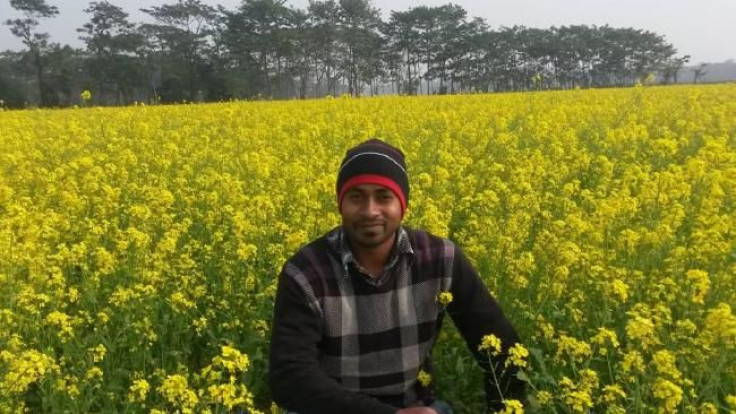 The killers are thought to be connected to the Ansarullah Bangla Team (ABT), an extremist organisation that has previously claimed responsibility for murdering atheist, secular bloggers who take their battles against religious governance, online. The group has even published a kill-list of bloggers to be targeted.
While Bangladeshi authorities have so far arrested two men in connection with the murder, Samad's death has led to protests by students angry that the government is providing insufficient protection to minority voices such as secularists. Since 2013, several prominent secularists have been killed in Bangladesh for expressing their views.
Bangladesh is constitutionally secular, and many of the bloggers killed over the last three years -- including the Bangladeshi-American activist Avijit Roy -- had been campaigning for the country to remain a secular nation amid increasing pressure from religious politicians, including attempts at implementing blasphemy law.
Islamic State branch out to survive
The attack on Samad comes as Jihadists are attempting to increase their presence in Bangladesh, with the Islamic State (IS) publishing a letter by Bangladeshi Jihadist Abu Jandal al-Bangali, an Islamist killed in northern Syria, in its monthly propaganda magazine "Dabiq", which encouraged others to join the group.
According to political pundits, this expansion of violence abroad by the Islamic State is a diversion tactic aimed at shifting attention away from a series of defeats for the terrorist group in Syria and Iraq, such as the recent recapture of Palmyra by the Syrian army and its allies.
The attacks in Paris last November and the bombings in Brussels in March are also thought to be ways for IS to continue underlining its relevance as its hold on land in its nascent Caliphate diminishes. Bangladesh is seen as another ideal location for launching attacks against the world's largest democracy, India.
MEET IBT NEWS FROM BELOW CHANNELS