Brussels attacks: EU ministers to meet after ISIS strike at heart of a continent in crisis
"Europe is now in a state of emergency" as manhunt for unknown suspect continues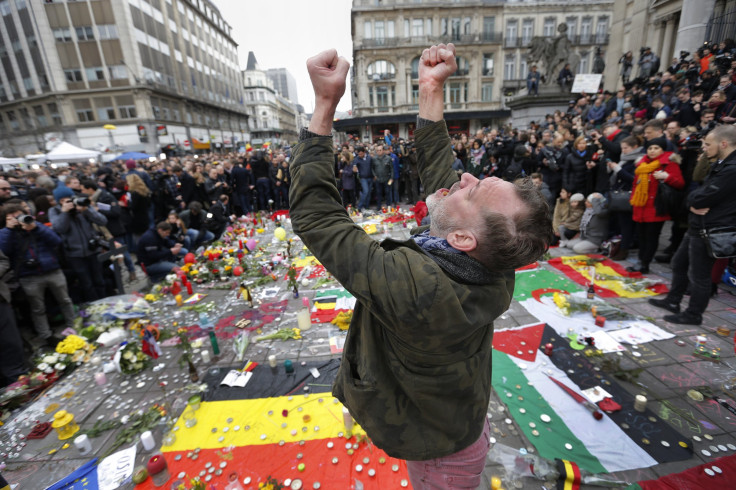 EU justice and security ministers will convene for an extraordinary meeting in Brussels on Thursday to propose legislation and assess the "current state of play" after the latest terror attack on European soil, when Islamist suicide bombers detonated devices at the heart of the European Union in Brussels on Tuesday.
Islamic State (IS) claimed responsibility for the bombings at Zaventem airport and Maelbeek metro station, close to NATO and EU headquarters, that have seen 31 people killed and hundreds wounded.
Two of the bombers, identified as Ibrahim and Khalid el-Bakraoui, were already wanted in connection with the Paris attacks last November, whilst Turkey has revealed it had warned Belgium that Ibrahim el-Bakraoui was likely a foreign fighter after detaining and deporting him last June.
One suspect, seen on CCTV footage with the brothers at the airport, remains unidentified and his whereabouts are unknown, sparking a large-scale manhunt.
The bombings occurred only three days after Salah Abdeslam, wanted for his involvement in the November 2015 Paris terror attacks, was arrested in Brussels. Sources from within Belgium believe Abdeslam had intended to take part in Monday's attacks.
The meeting comes during a torrid time for the European Union, which is arguably confronted with the biggest challenges of its 58 year existence.
Refugees arriving from war ravaged states such as Syria and Iraq have seen the largest mass movement of people into and within Europe since the Second World War -- a movement that coincides with terror attacks that have struck Paris, Copenhagen and Brussels.
Both the refugee crisis and Islamist terror attacks have placed the Schengen Area treaty, which established a borderless Europe, under massive strain with member states divided on the issue of accepting migrants. Poland announced on Wednesday that it was refusing to take any more migrants after initially agreeing to take 7,000.
Meanwhile the UK, a key member state, will hold a referendum on EU membership in May with British Prime Minister David Cameron facing a major challenge in his bid to avoid a Brexit.
Turkey, on the frontier of Europe and keen to join the union, has also been assaulted by suicide bombers five times in 2016 alone.
An EU-Turkey deal to transfer arriving refugees from Greece to Turkey came into effect on Sunday. In exchange, Turkish citizens will be given free access to Schengen Area countries by June, a controversial move which has caused alarm in an already divided continent.
Don't confuse terrorism, migration and Islam: Belgium ambassador to Australia
The atrocities have once again placed European intelligence services under scrutiny. Prime Minister Malcolm Turnbull used a speech at the Lowy Institute on Wednesday night to highlight how Europe's lack of borders has left it vulnerable to malevolent forces.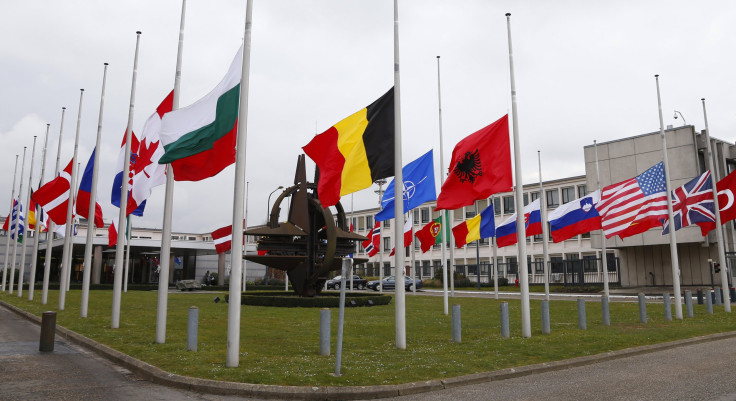 "European Governments are confronted by a perfect storm of failed or neglected integration, foreign fighters returning from Iraq and Syria, porous borders and intelligence and security apparatus struggling to keep pace with the scope and breadth of the threat," Turnbull said.
"For all intents and purposes there are no internal borders in Europe and their external borders are difficult to manage. Recent intelligence indicates that ISIL is using the refugees crisis to send its operatives into Europe."
But Belgium's ambassador to Australia has responded by accusing Turnbull of playing into the hands of IS. Speaking to Sky News, Jean Luc-Bodon said that the Prime Minister's remarks were "precisely what ISIS wants – that we would make a confusion between terrorism and migration and between terrorism and Islam."
Rhetoric has been ramped up in the wake of Monday's suicide bombings. The prominent French intellectual and commentator Bernard-Henri Lévy described Europe as being in a "state of emergency" and said the reality was a Europe at "not only war, but general war".
"Brussels is a new scale. There was a will in Brussels to terrorise an entire city, to stop the life of the city," Lévy said to the BBC.
MEET IBT NEWS FROM BELOW CHANNELS