Iron ore spot markets post decline in fourth consecutive session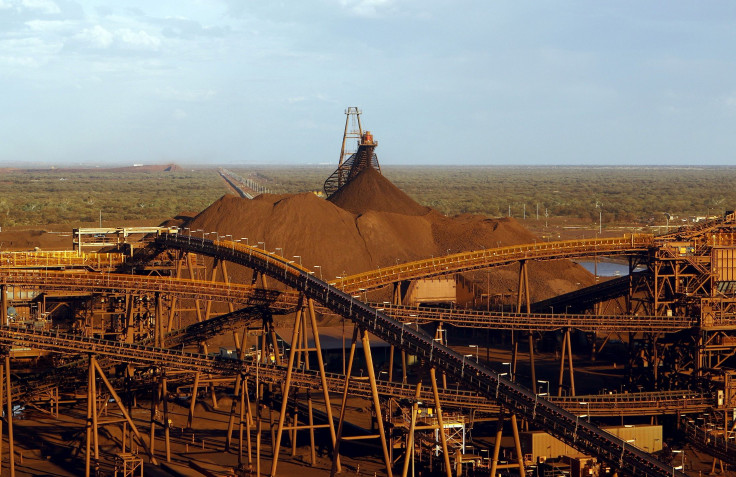 Iron ore continued to undergo a downslide on Tuesday. This comes as spot markets recorded a decline for the fourth session in a row. As Chinese futures remained on the lower side, the probability of the decline to extend into Wednesday looks likely.
According to Metal Bulletin, the spot price for benchmark 62 percent fines slid by a margin of 0.44 percent to reach US$74.38 a tonne. This is the lowest level recorded since Nov. 30. With the most recent fall, the mineral has slumped by 8.8 percent in the previous four sessions – and by 21.6 percent since late February.
With regards to lower grade ores, the price for 58 percent fines plunged by a larger 2.14 percent to reach US$47.93 a tonne. This was the lowest recorded level since Oct. 27.
The decline comes as steel markets in China continue to experience weakness, according to Metal Bulletin. "China's spot rebar prices dropped further on Tuesday on increased selling interest. Billet and rebar futures selling in the spot market increased as futures prices fell," the group said. "Market sentiment was bearish and spot rebar prices were expected to decrease further this week, according to market participants."
This has largely been influenced by high prices and increase in supply of steel and iron ore. As a result, the prices have been heavily affected. "The trend is still for steel and iron ore to weaken in the coming weeks," an unnamed trader at the Shanghai Futures Exchange said, speaking with Reuters. "There is a lot of steel and iron ore being produced, too much."
Meanwhile, iron ore cargo shipped from ports increased by a whopping 163 percent in 2016-2017. This comes on the heels of a decline witnessed in coal and fertilisers. At the same time, cargoes for iron ore surged from 1.89 million tonnes to 4.9 million tonnes in the last financial year.
The increase came on the back of increasing iron ore traffic from Momugao port, which had recorded the highest growth, 59.7 percent, among all major ports in the financial year of 2017. In comparison, l iquid cargo movement from major ports escalated by 8.16 percent in the last financial year.
Coal cargo experienced a shift from the trend, recording a decline in the period in question. Thermal coal shipments slid 13.48 per cent while coking coal posted a smaller decline of 1.82 percent. Finished fertilisers slumped 17 percent. Raw fertilisers dropped 6.76 percent.
Source: YouTube/Financial Times
MEET IBT NEWS FROM BELOW CHANNELS