Iron ore jumps for second consecutive session, mirroring rise in Chinese futures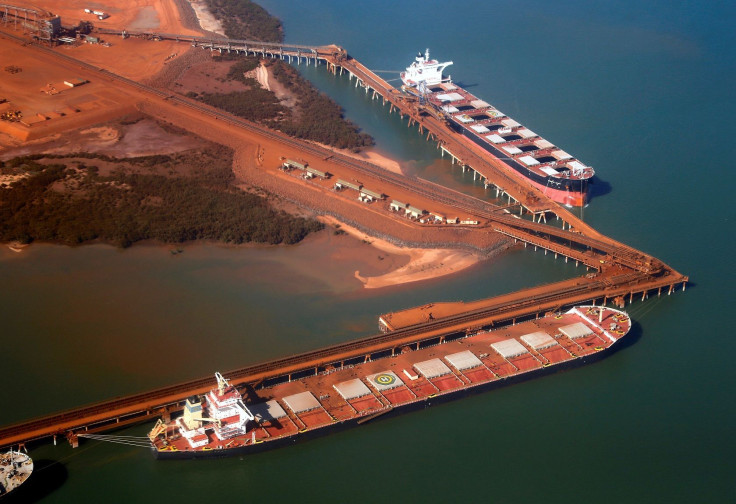 Iron ore spot markets continued to increase for the second session in a row on Wednesday. As Chinese futures enjoyed a rise overnight, the trend is likely to continue on Thursday.
According to Metal Bulletin, the spot price for benchmark 62 percent fines upped by 0.29 percent to reach US$82.25 (AU$107.34) a tonne. At the same time, 58 percent fines rose by a bigger margin of 1.27 percent to touch US$56 a tonne. Earlier in the session, market activity led to an increase of more than 3 percent in Chinese futures, Market Bulletin said.
"(It was) a busy day in the spot market today with a large number of cargoes being traded," the group said, adding that steel prices contributed heavily to the rise in both volumes and prices. "Spot prices rose in both the eastern and northern regions following a big jump in the paper market during the day."
Last month, iron ore reached a 30-month high of US$94.86 (AU$123.79). This caused several Chinese producers whose mines were closed years ago to consider reopening them. Since the end of September, Australia's largest export has been up 47 percent.
Meanwhile, Chinese port inventories witnessed another increase as stockpiles rose to 1.45 million tonnes to reach 132.45 million tonnes last week, the highest they have ever been since 2004 when tracking of stocks began, according to Shanghai SteelHome.
Edgar Basto, president of BHP's Western Australia Iron Ore Asset, said iron ore could experience downward pressure in the face of rising stocks at China's ports. "This current number we're at is a relatively high level...I think that in the second half we will probably see some pressure on the price," he said.
Certain market participants have said a large part of the ore at the ports constitutes of less desirable grades. Higher grade, on the other hand, is still in high demand. Mining giant BHP said it forecasts idled iron ore capacity in China.
Following massive losses reported last week, Chinese iron ore and rebar futures rose to higher levels in overnight trade, suggesting they will continue to increase in spot markets on Thursday. The September 2017 iron ore contract on the Dalian Commodities Exchange increased by 2.94 percent to reach 578 yuan (AU$109). Rebar futures, trading separately on the Shanghai Futures Exchange, upped by 1.61 percent, closing at 3,225 yuan. Coking coal and coke futures reported increases of 3.99 percent and 4.94 percent respectively.
MEET IBT NEWS FROM BELOW CHANNELS