Hyundai A-League 2015-2016 season Round 22: Melbourne City FC vs Sydney FC preview, TV guide and predicted lineup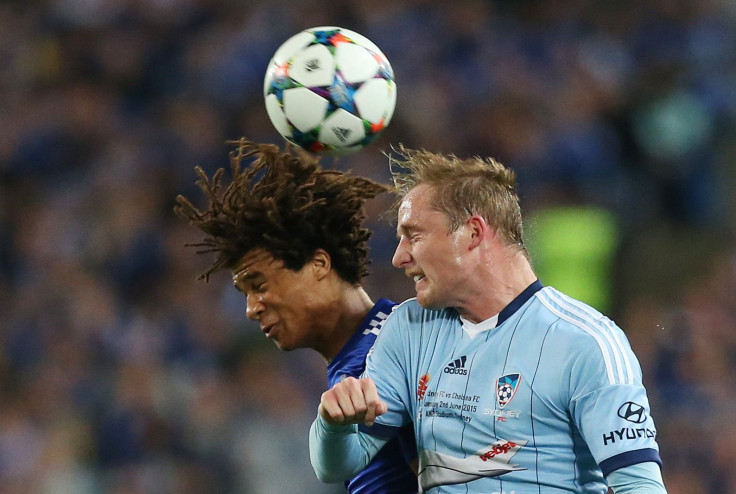 Melbourne City will look to keep hold of their spot at the Hyundai A-League rankings when they host Sydney FC on Saturday night.
City and Sydney are expected to once again engage in a tight match on Mar. 5 at AAMI Park. It will be the third meeting between the two clubs this season, with both of their games in Round 1 and 13 finishing with a deadlock. But the match between City and Sydney could have a different result this time, with both teams looking to boost their campaign as the season draws to a conclusion.
While City have become the league's highest scoring club with 51 goals in 21 matches, their poor defense have been hurting Melbourne's chances of securing a top spot, with the Premiers' Plate nearing. Coach John van't Schip admitted his side lacked defense and has called on Melbourne for greater consistency on both ends of the pitch.
"We play good football in some periods, but it appears we're lacking a bit, especially in defensive areas, that we have to get right," van't Schip said, reports A-League's official website. "That's something that, with the changes we've had and players coming in and injuries, even though the quality is there to be competing with the best and sometimes even be the best, it's not enough."
After losing 2-1 against Wellington Phoenix in Round 21, City will attempt to bounce back with the help of a returning Harry Novillo, who came off a club-imposed ban last month. The Martiniquais forward has served up his two match suspension following a domestic dispute that saw the 24-year-old detained, but released without charge.
Connor Chapman, who returns from a medial ligament injury, was also included in Melbourne's lineup to boost the club's defense.
Meanwhile, Sydney have not had any success in their last six A-League outings, but coach Graham Arnold is hoping to carry the club's momentum from defeating Guangzhou Evergrande at the AFC Champions League group stage earlier this week. The Sky Blues stunned Evergrande 2-1, thanks to Milos Dimitrijevic's crucial 88th minute goal.
"We have to build momentum off the back of this because it's a fantastic result to beat the Asian champions," Arnold said, reports Goal. "I don't believe any other team in the country could have done what they [Sydney's players] did tonight against them [Evergrande].
However, with Seb Ryall, Rhyan Grant, Jacques Faty and David Carney ruled out due to suspensions, as well as captain Alex Brosque (hamstring), Arnold will have to construct another winning game plan to give Sydney a chance to break their losing spell at the tournament.
TV guide and predicted lineup (Courtesy A-League's official website)
Hyundai A-League Round 22 Melbourne City FC vs Sydney FC will be broadcast live on FOX SPORTS 505 from 7.15 pm AEDT and Sky Sport 4 (New Zealand).
Melbourne City FC Squad : Thomas Sorensen (goalkeeper), Alex Wilkinson, Connor Chapman, Ivan Franjic, Aaron Mooy, Harry Novillo, Michael Zullo, James Brown, Paulo Retre, Ben Garuccio, Dean Bouzanis (goalkeeper), Bruno Fornaroli, Patrick Kisnorbo, Jacob Melling, Marc Marino, Nick Fitzgerald, Anthony Caceres, Osama Malik Ins: Connor Chapman (returns from injury), Harry Novillo (promoted) Outs: Nil Unavailable: Corey Gameiro (knee - season)
Sydney FC squad: Vedran Janjetovic (goalkeeper), Zac Anderson, Matt Jurman, Rob Stambolziev, Andrew Hoole, Milos Dimitrijevic, Shane Smeltz, Milos Ninkovic, Christopher Naumoff, Brandon O'neill, Matt Simon, Ivan Necevski (goalkeeper), Filip Holosko, Ali Abbas, George Blackwood, Aaron Calver, Mickael Tavares, Alex Mullen Ins: Zac Anderson (promoted), Andrew Hoole (promoted), Christopher Naumoff (promoted), Ali Abbas (promoted), George Blackwood (promoted), Mickael Tavares (promoted), Alex Mullen (promoted) Outs: Seb Ryall (suspended 1 week), Alex Brosque (hamstring - indefinite), David Carney (suspended - 1 week), Jacques Faty (suspended - 1 week), Rhyan Grant (suspended - 1 week) Unavailable: Nil
MEET IBT NEWS FROM BELOW CHANNELS