Humpback Whale Swims Into Australia's Crocodile-Infested River: 'It's Really, Really Unusual'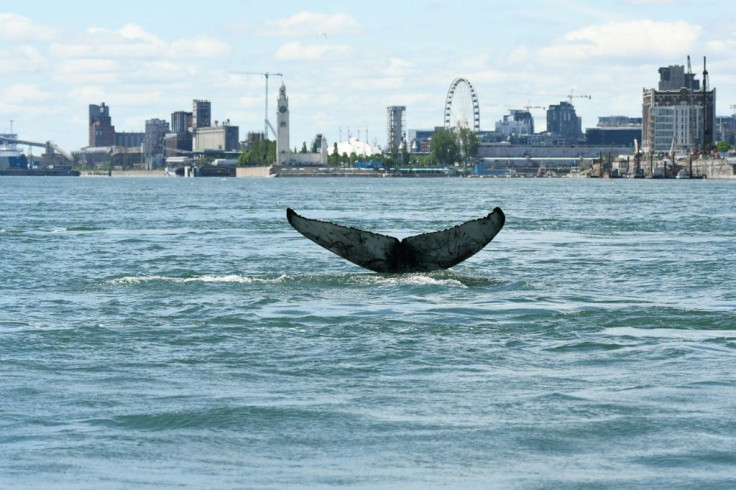 A humpback found itself in a crocodile-infested river and Australian authorities are working on leading it back to open water.
Three whales were initially spotted in the East Alligator River by people boating in the Kakadu National Park, BBC reported. The humpbacks were believed to be on an annual sea migration when they "took a wrong turn" and found themselves in the crocodile river, experts noted.
Marine ecologist Jason Fowler first spotted the whale with his biologist friends on September 2. At first they thought it was a dolphin, but then saw two more of the mammals in the river.
"We were madly arguing with each other about what we were actually seeing. After four hours of raging debate we agreed we were looking at humpback whales in a river," Fowler told ABC News.
"Raging tides, raging current, crocodiles along each bank, this is the last place you ever expect to find a whale."
Since last week, two whales have been able to swim out of the river, but one remains. At an estimated 52ft, the whale won't likely be bothered by the crocodiles but swimming in shallow waters poses a risk to the mammal.
"It's something that's never been recorded before - not just in the Northern Territory - but [in] Australia. It's really, really unusual," Carole Palmer, a Northern Territory marine scientist, told BBC.
"If the whale strands up on a sandbar or becomes injured somehow, that could kick start off the crocodiles, but it's a very big 14-metre whale," Palmer said, noted ABC.
Authorities have already banned boats in the part of the river. If the whale doesn't leave on its own, officials are considering using recordings of humpback whale calls to drive it back to the open water.
MEET IBT NEWS FROM BELOW CHANNELS