'For Honor': Reasons why the game lost half of its player base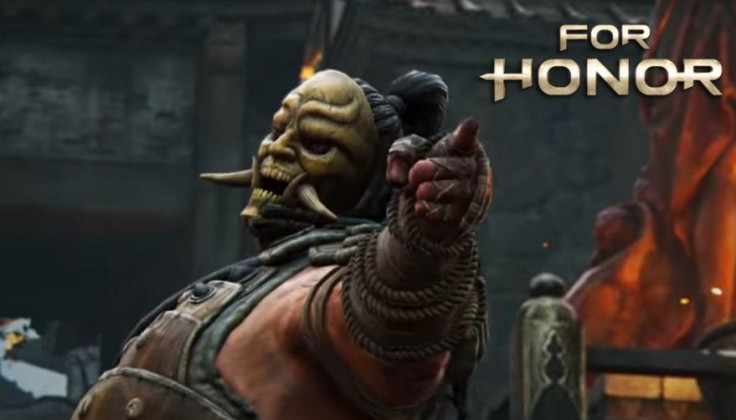 The hack and slash video game "For Honor" apparently dropped its player base to almost half due to several issues involving the game. The game was released Feb. 14 and it looks like it is following the footsteps of its predecessor "The Division" in a negative way.
It seems that history is about to repeat itself for the game developed by Ubisoft. A drop similar to this was also experienced with "The Division" that debuted March 8, 2016. The drop was reported to make the game lose 57 percent of its player base by its third week on Steam.
In comparison, when the "For Honor" open beta was released a month ago, its debut was ranked at number 3 on Steam's top game list. The team from Ubisoft has decided this time around to create a new IP to help win back gamers who have previously lost faith in Ubisoft due to "The Division" blunder.
Sadly, after the official release of the "For Honor" game in February, a total of 36 percent of players has been noted to have stopped playing the game after the beta test. The game apparently did another major miscalculation to make a handful of its fans to end their gaming experience, as noticed by Githyp.
One of the main factors that have contributed to the game's downfall is Ubisoft's own servers for the game. Connection issues at launch have been the majority of complaints by the players. The server issue also caused long matchmaking queues and inability to play the game at all. To add fuel to the fire, a global server outage was reported during its second post-launch weekend. This incident prevented the majority of the players from playing online.
The Ubisoft team has created a resolve to address the recent situation and hopefully, to bring players back. The developers made an official statement on the various server issues as well as held a special event with XP bonuses and reward as stated by Playstation Universe. But this action still did not waver favourably for them because the issue of their servers still remains.
If this continues, "For Honor" will suffer heavily and lose even more players as days progress. On the bright side, the Ubisoft team promises that it will take care of the situation soon and has apologised for the issues that their players have encountered. The game is available for the PlayStation 4, Xbox One and Microsoft Windows platforms.
MEET IBT NEWS FROM BELOW CHANNELS