'Hollyoaks' spoilers for July 24-28: Luke Morgan returns [VIDEOS]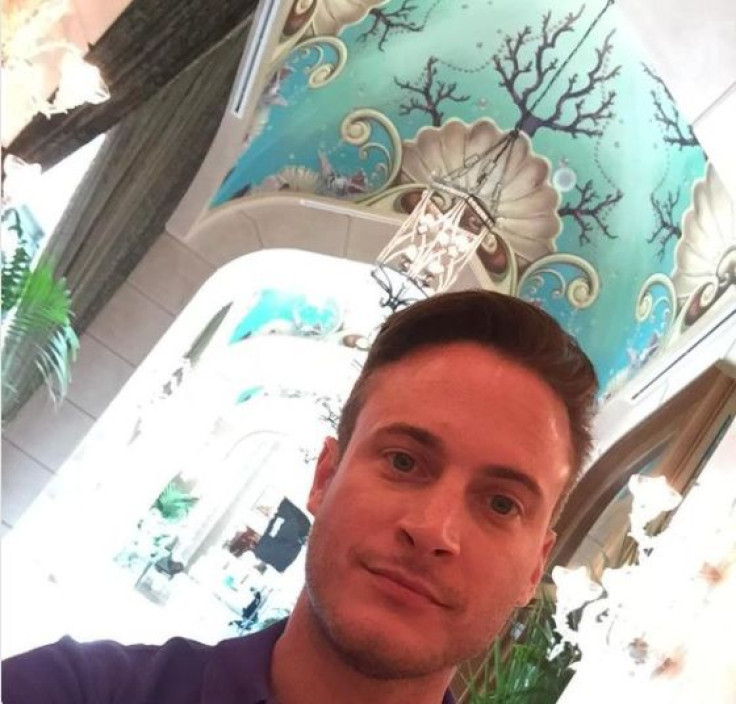 The "Hollyoaks" cast, including Gary Lucy (Luke Morgan), Ashley Taylor Dawson (Darren), Anna Passey (Sienna), Tamara Wall (Grace), Lauren McQueen (Lily), Malique Thompson-Dwyer (Prince), Amrit Maghera (Neeta), David Easter (Mac), Parry Glasspool (Harry), Kieron Richardson (Ste), Jessica Ellis (Tegan), Krupa Pattani (Farrah), Daisy Wood-Davis (Kim), Michael Salami (Shane), Nicole Barber-Lane (Myra), Adam Woodward (Brody), Amanda Clapham (Holly), Sophie Porley (Ellie), Jamie Lomas (Warren), Alex Fletcher (Diane), Jazmine Franks (Esther), Theo Graham (Hunter), Richard Linnell (Alfie), Ellis Hollins (Tom), Jessica Fox (Nancy) and Rory Douglas-Speed (Joel), will star in upcoming episodes from Monday to Friday. Some important scenes include the surprising return of Luke Morgan and Darren discovering one of his secrets.
Spoiler Alert! This article contains more 'Hollyoaks' spoilers 2017. Read on if you want to know more about the upcoming episodes.
Luke Morgan returns
According to Digital Spy, Luke Morgan will reappear on Monday's episode. Darren will bump into him while planning a holiday with Nancy and the children. As for Alfie and Tom, they will prepare for their trip to Ibiza. However, Alfie can't help but come to Lily and Prince's aid in order to fix their relationship. Elsewhere, Sally will buy tickets to Ibiza for her and Neeta after Mac refused to let Neeta travel there with Ellie. Plus, Prince and Hunter will also head for Ibiza.
Trip to Ibiza, Luke's secret
On Tuesday, Ellie, Hunter, Neeta and Prince will arrive in Ibiza. Ellie will even check out Brody. However, Hunter can't help but get jealous of him when he senses his closeness with Neeta. Meanwhile, Prince will get a drunken tattoo.
As for Luke, Darren will find out he's having money problems because of his wife's alcoholism. Darren offers Luke a job upon learning of his struggles. Elsewhere, Grace accidentally blurts out to Joel her affair with Warren.
Grace wants to tell Sienna about the affair
Wednesday's episode will feature Grace preparing to tell Sienna about Warren and their affair. Meanwhile, Warren will also tell Grace that he's still in love with Sienna.
Darren will give Luke his wages earlier than usual because he will cover for him when Nancy asks about his whereabouts. As for Prince and Lily, they decide to be together. However, when they are about to sleep together, Diane will catch them and throw Prince out.
Lily is devastated
On Thursday's episode, Lily will feel devastated about something that she'll uncover as she prepares to sleep with Prince. As for Kim, she'll be upset when she finds out that Esther has filed for divorce. Tegan will invite Farrah to help cheer Kim up. Kim will tell Tegan that she has a crush on Farrah. Plus, Warren will receive another threatening message when he eats lunch with Joel and Sienna.
Neeta wants to break up with Mac
Friday's episode will show Neeta preparing to break up with Mac. Plus, Tegan will accidentally tell Farrah about Kim's feelings for her. Later on, she will kiss Kim.
"Hollyoaks" episodes air on weekdays at 6:30 pm BST on the UK's Channel 4. Stay tuned for more spoilers and updates about the British soap.
Watch the 'Hollyoaks' videos below from the show's official Facebook Page:
In case you missed it (ICYMI), read these:
'Hollyoaks' spoilers for June 28-30: Dirk and Cindy hide Nick's sentencing from Holly [VIDEOS]
'Hollyoaks' alum Jorgie Porter says she's open to return to show but only as 'Nana McQueen'
MEET IBT NEWS FROM BELOW CHANNELS