'GTA Online' Further Adventures in Finance and Felony official trailer shows new activities, publisher hints the end of support later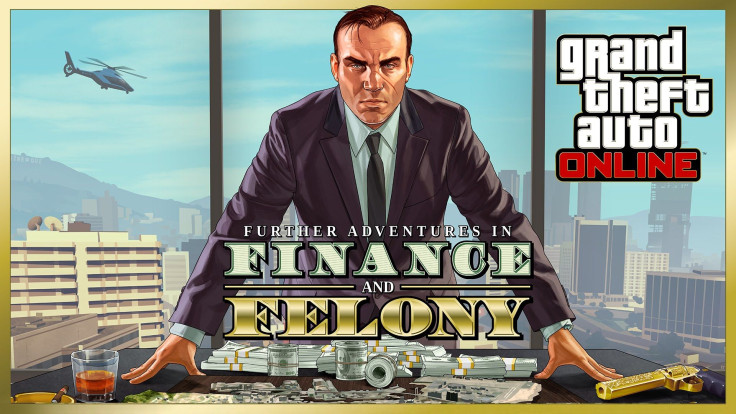 Rockstar Games has released a new trailer for the upcoming update for "GTA Online." The new trailer shows the high life of the ambitious player who wants to graduate from the criminal ladder to get to and stay at the top as the ultimate kingpin.
"Build an empire as a CEO. Traffic illicit cargo and contraband. Disrupt rival supply chains. Acquire extravagant new vehicles. Open prestigious new offices. Hire an executive assistant. And run the town, one hostile takeover at a time"
These are just some of the things that Further Adventures in Finance and Felony promises to bring, as announced over the Rockstar Newswire. As the norm with updates, there will be new VIP jobs and challenges. Perhaps there will also be a week-long event that will centre around the new "GTA Online" update. "GTA Online" Further Adventures in Finance and Felony will be released on June 7.
While the support for "GTA Online" remains stronger than ever, the publisher is firm about its decision that support for the game will not last forever. In a conference reported by GameSpot, Take-Two CEO Strauss Zelnick stated that "GTA Online" was not supposed to have a permanent run.
"We do expect GTA Online's results to moderate because October will be three years since we released it. It's important that it not be permanent. We have to rest the franchise at some point," said Zelnick as quoted by GameSpot.
Take-Two has been careful about its franchises, and has guarded against annual releases of franchises. It has been three years since "GTA V," and now, only rumours and speculations have been spotted for a "GTA VI." The company views annual releases as dangerous, particularly because it can bring franchise fatigue to players.
Nonetheless, fans may not have to worry about it immediately. The multiplayer mode for "GTA V" has been consistently the top earner among Take-Two's titles. From its microtransactions alone, it has already brought in over half a billion dollars' worth of earnings.
"GTA Online" Further Adventures in Finance and Felony (Credit: YouTube/Rockstar Games)
MEET IBT NEWS FROM BELOW CHANNELS