'Gran Turismo Sport' release date on November, cars, tracks and editions unveiled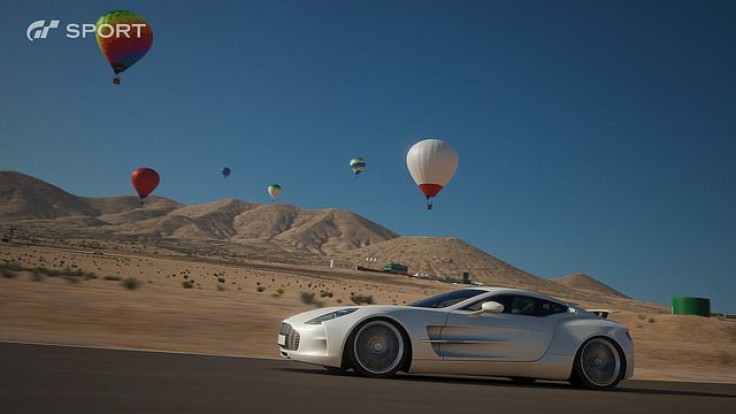 A new "Gran Turismo" title is coming out in November. Titled "Gran Turismo Sport," Polyphony Digital's new game is set to deliver some new road cars dubbed to be the most authentic to date in the history of the "Gran Turismo" series.
Announced over the PlayStation Blog, the developer confirmed that "Gran Turismo Sport" will come in a couple of editions apart from the Standard Edition, all of which are now up for preorder.
The "Gran Turismo Sport" Collector's Edition adds an exclusive miniature model of the Mercedes-AMG GTS as well as a detailed guide from the developer. The Steel Book Edition and Bonus Edition feature some extra perks and digital exclusives. There is also a Limited Edition version, which has the GT Sport Starter Pack, $1MM in-game credit, Livery Sticker Pack, avatars, a racing helmet and the Steel Book Edition and Packaging.
Preordering "Gran Turismo Sport" also has its benefits, starting with early aces to the 3-Car Pack. This pack features the Ford Mustang Group B Rally Car, the Toyota FT-1 Vision GT Group 3 and the Peugeot 908 HDi FAP LMP1.
"GT Sport is the world's first racing experience to be built from the ground up to bring global, online competitions sanctioned by the highest governing body of international motorsports, the FIA (Federation International Automobile)," said SCEA Product Manager Ken Chan over at the PlayStation Blog. "
The trailer showcases gameplay footage, and the look of the experience seems to go another notch higher than before. From the smoke from screeching tires to the foliage that are growing alongside the tracks, it feels like watching an actual race unfolding,
Additionally, fans are given a glimpse of the locations that will be included in "Gran Turismo Sport," such as Florence and Japan. Each location has different areas for racing. For instance, the locations in Japan include Kaminarimon, the view of Mt. Fuji from Saiko Lake, Itsukushima Shrine Grounds, the Plaza in front of the Imperial Palace during the winter, the Kintai Bridge, Shibuya and Akihabara.
Of course, the trailer will not be complete without a look at the cars. There are customization options available to personalise the look of each car. The scenes also make for some astounding pictures, which are perfect for Photo Mode shots.
"Gran Turismo Sport" will launch on Nov. 15 in the U.S. and Asia, Nov. 16 in Europe and Nov. 18 in the U.K.. In the meantime, if the trailer is not enough to whet the racer appetite, DualShockers features the livestream footage that shows off more gameplay.
"Gran Turismo Sport" gameplay trailer (Credit: YouTube/sonyplaystation)
MEET IBT NEWS FROM BELOW CHANNELS