'Dragon Quest Heroes II' dev shows off opening scene, screenshots and multiplayer mechanics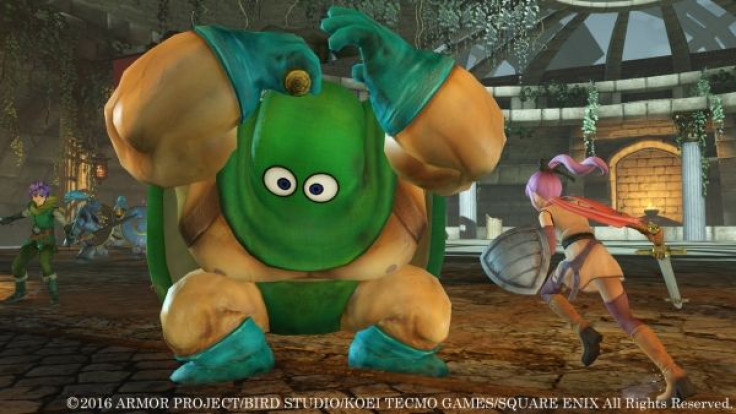 Japanese fans of "Dragon Quest Heroes" can look forward to the sequel "Dragon Quest Heroes II" coming by the end of May. With the release date coming closer, Square Enix has released the cinematic opening for the game.
Seen in the video below, fans will feel some sense of nostalgia as the overture of the franchise kicks in, albeit in a more cinematic rendition. According to Forbes, this upcoming game is a sequel to an experimental spin-off, which is a logical step considering how the predecessor had earned a million sales on all three PlayStation platforms.
For now, the sequel is still dated for release only in Japan. But with the success of "Dragon Quest Heroes," it is not impossible to see a Western release date announced later on.
If the cinematic opening is not enough, fans can also check out the screenshots released by Square Enix. DualShockers has combined all of the screenshots currently available for "Dragon Quest Heroes II: The Twin Kings and the Prophecy's End."
Some of the screenshots show off the bosses that player will face off in the co-op dungeon. Majority of these show the characters in combat-ready poses.
Gematsu has also obtained a long list of information for "Dragon Quest Heroes II." For instance, the game offers cross-play and cross-save, so friends who have different consoles can still enjoy online multiplayer sessions. Additionally, save data can be stored in the PSN, so they can be transferred to any of the platforms.
The multiplayer aspect of "Dragon Quest Heroes II" will have two modes. Story Battles will allow co-op play. This mode will let player recruit friends to replace party members. Another way is through the Space-Time Labyrinth, which can be played either as a single-player approach or with up to four friends.
For those who are thinking of spending some time in the Space-Time Labyrinth dungeon, Square Enix has already announced the free DLC characters that can be used in the dungeon. These characters are from "Dragon Quest Heroes: The World Tree's Woe and the Blight Below," namely Aurora, Bianca, King Doric, Luceus, Nera, Psaro and Yangus.
"Dragon Quest Heroes II" will launch as a PlayStation exclusive. It will be available on the PS4, PS3 and PS Vita on May 27 for Japan.
"Dragon Quest Heroes II" cinemtic trailer (Credit: YouTube/Square Enix)
MEET IBT NEWS FROM BELOW CHANNELS