Government offers pay rises to millions of UK public sector workers
The offer comes amidst a backdrop of widespread strikes across the public sector over the past few months, with the government suggesting pay rises of between six per cent and 6.5 per cent for 2023-24.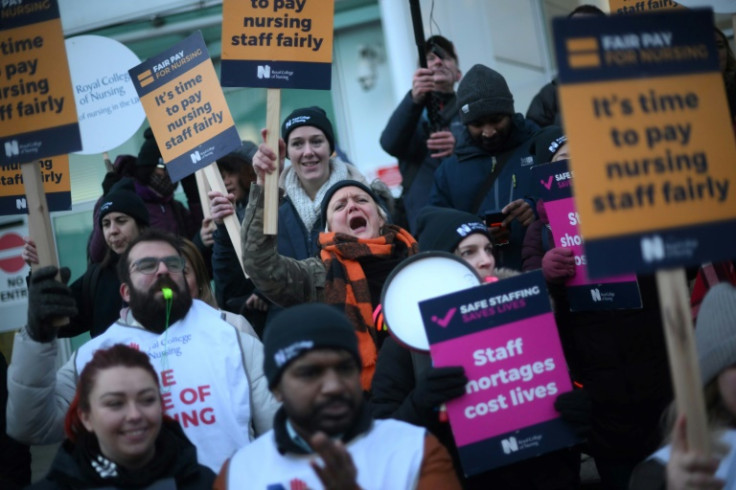 Millions of UK public sector workers, including teachers and doctors, have been offered pay rises of around six per cent by the UK Government.
The offer comes after Prime Minister Rishi Sunak opted to accept the recommendations of independent pay review bodies.
The bodies had suggested pay rises of between six per cent and 6.5 per cent for 2023-24, at a potential cost of £5 billion.
A decision on the offer was made this morning, after a meeting between Sunak and Jeremy Hunt, the chancellor.
Crucially, the proposed pay rises will apply to around 45 per cent of the public sector but do not include the majority of civil servants.
The exact pay increases each public sector will receive are detailed below:
Police – 7%
NHS – 6%
Junior doctors – 6% + £1,250 one-off payment
Prison officers – 7%
Armed Forces – 5% + £1,000 one-off payment
Teachers – 6.5%
The offer comes amidst a backdrop of widespread strikes across the public sector over the past few months.
NHS workers, including nurses and junior doctors, have staged several walkouts over demands for fair pay and better working conditions. They have been joined by other public sector workers, such as train drivers, postmen and teachers.
However, the government will hope that the new pay offer, described by The School Teachers' Review Body (STRB) as "the largest ever recommendation" will put an end to the cycle of strikes across various public services.
The STRB said they would recommend their members accept the Government's offer and call off strike action.
"A 6.5 per cent increase for teachers and school leaders recognises the vital role that teachers play in our country and ensures that teaching will continue to be an attractive profession," they said.
Despite the offer being well-received by some of the unions, others are questioning how the government intends to afford such a pay increase.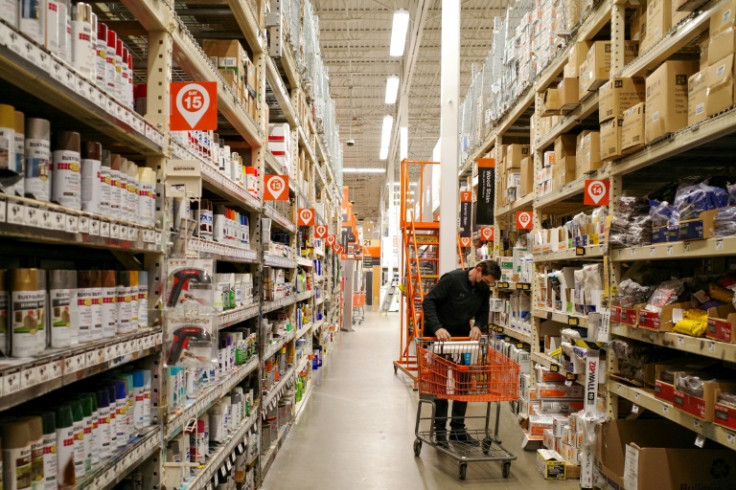 As well as trying to end industrial action of late, the government has also been battling a worsening cost of living crisis, the result of rising inflation.
UK inflation remained stuck at 8.7 per cent in May, worse than the 8.4 per cent that was anticipated.
Soaring prices have caused a cost-of-living crisis to run rampant across the UK, with rising food and energy bills contributing to record-breaking inflation levels.
The Bank Rate had stood at 0.1 per cent in December 2021, before inflation began to hamper business growth in the aftermath of the COVID-19 pandemic.
Russia's invasion of Ukraine the following February then exacerbated the inflation problem, with soaring energy costs piling additional misery on Western nations.
Average energy bills in the UK increased by 54 per cent in April 2022 and rose a further 27 per cent in October last year.
These considerable extra costs, faced by households and businesses alike, are still filtering through in the form of stubborn inflation for many goods and services.
Yesterday, The Bank of England warned that nearly one million UK households will face higher mortgage payments due to rising interest rates, potentially impacting financial stability.
The Treasury has stressed the pay rises will be funded through existing departmental budgets, prompting fears from unions of fewer resources for those working in the public sector and potential cuts to services.
When asked how he would pay for increases, Rishi Sunak said it would "mean choices – I'm not shying away from that".
"It's not about cuts, it's just about focusing on public sector workers' pay rather than other things," he added, insisting changes could be made "without impacting frontline service delivery".
He also said the government would raise over £1 billion by "significantly" increasing charges for migrants coming to the UK when they apply for visas and the levy they pay to access the NHS.
A recent analysis carried out by the Home Office has revealed that it will cost the government an estimated £169,000 to send illegal migrants to countries such as Rwanda. The revelation was part of an Impact Assessment of the government's new Illegal Migration Bill, which was first introduced to Parliament in March.
The proposed legislation aims to "prevent and deter unlawful migration, and in particular migration by unsafe and illegal routes, by requiring the removal of certain persons who enter or arrive in the United Kingdom in breach of immigration control".
It follows Prime Minister Rishi Sunak's pledge to "stop the boats" – one of his five key priorities announced in January 2023.
Despite assurances over the funding of the pay increases, the British Medical Association (BMA) has rejected the Government's offer, describing it as a "pay cut in real terms".
According to BMA Head Phil Banfield, Sunak missed a huge opportunity to put a credible proposal on the table.
"As well as junior doctors, consultants are likely to continue to take industrial action" he added.
The prime minister has already ruled out funding increases through extra borrowing or increasing taxes.
Mr Sunak said pay awards in the education department would be fully funded, but did not set out how it would be achieved.
Ben Zaranko, a senior research economist at the respected Institute for Fiscal Studies think tank, warned that without borrowing or tax rises the wage increases would eventually require cuts to public service budgets.
But Dr Mary Bousted, the joint general secretary of the largest teaching union, the National Education Union (NEU), said ministers had given her union guarantees "that this extra funding will not impact on school frontline services".
She also credited strike action with delivering what she said was the "biggest pay rise teachers have received since 2,000".
The prime minister has admitted that his announcement would "cost all of you as taxpayers more than we had budgeted for".
Sunak stated: "That's why the decision has been difficult, and why it has taken time to decide the right course of action. I can confirm today that we are accepting the headline recommendations of the pay review bodies in full, but we will not fund them by borrowing more or increasing your taxes."
© Copyright 2023 IBTimes UK. All rights reserved.
MEET IBT NEWS FROM BELOW CHANNELS