Gay Singer Sam Smith Surprises Fans By Posting A Racy Picture Of A Woman's Backside: Fans Wonder If He Is Hacked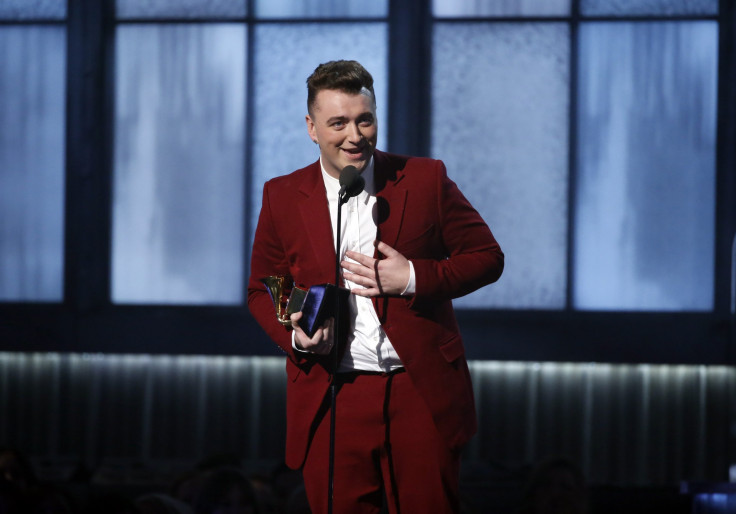 Singer Sam Smith's fans are wondering if his Instagram account was hacked after he posted a racy picture of a woman's backside. The singer, who is a gay, surprised his fans with the unexpected picture that shows a nude woman's back in the shower.
The 23-year-old captioned the picture with a wide-eyed smile emoji. The picture has received more than 78K likes and has even confused his fans, who did not expect this kind of explicit picture from him. In the picture, a brunette is seen inside the steamy shower, with her bums pushed against the glass wall. The extremely racy post has even surprised the media and various websites are wondering if his account was hacked.
"Either Sam Smith got hacked or there's something he's not telling us!," writes celebrity blogged Perez Hilton about the picture. "Was Sam Smith hacked?" asks E! Online.
However, there are many fans who have also asked the singer the reason why he posted the picture. "Sam this isn't u," writes one of the fans on his Instagram page. Another fan also supported Smith's picture asking: "Why can't he post stuff like this? Because he's gay?" He also requested people to "stop acting like it's such a big deal" as it is just a new, unseen side of the "Stay With Me" singer. He also added that the singer is "just 23" and everyone should just chill about the nude picture he posted.
The British singer has also landed himself in yet another controversy because of his absence from last weekend's Black Entertainment Television (BET) awards in Los Angeles. Smith was given the "Best Newcomer" award at the ceremony. Since he was not present at the ceremony, actor Anthony Anderson picked up the award on his behalf.
Anderson was clearly not happy that Smith chose to avoid the award ceremony. "Sam Smith isn't here tonight because he's white and he didn't think he would win at the BET Awards," Anderson said, according to The Independent. The actor also added that though Smith was not sure of his win but "we [the black community] showed him that we love him, too."
To contact the writer, email: n.tewari@ibtimes.com.au
MEET IBT NEWS FROM BELOW CHANNELS