'Game of Thrones' season 8 spoilers: New character hints at revenge plot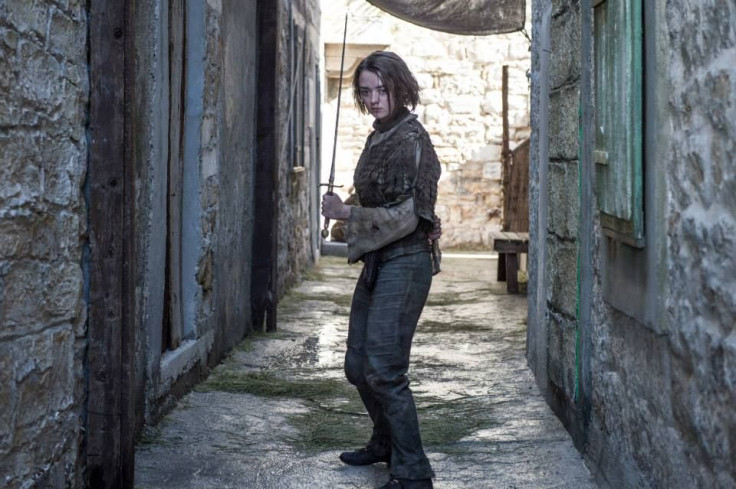 Filming of "Game of Thrones" season 8 is ongoing in full swing. New casting updates suggest some characters that may be interested in getting revenge for previously featured deaths on the show. The following article contains spoilers.
Some of the new cast members playing what is expected to be minor roles have already wrapped filming, according to a report by Watchers on the Wall. One newcomer this year is Danielle Galligan, who is playing the role of a character named Sarra, according to her resume.
The only character with the name Sarra in "A Song of Ice and Fire" book series is the granddaughter of the late Walder Frey (David Bradley). Readers should note that while Arya (Maisie Williams) killed all male members of the Frey family, she left the women alive. Will the Frey women plan a counter-revenge plot for the murder of their clan?
Another addition this year is Emer McDaid, who is playing an unnamed character. Both McDaid and Galligan have announced online that they are done with their filming duties. Although their screen time appears to be low, it should be noted that there are only six episodes left on the show; every second will count.
The leaked pictures from the production show the cast and crew filming at the Winterfell set. With the war against the Night King starting, the ancestral home of the Starks is sure to come under attack once more.
Another set where filming is ongoing is at Titanic Quarter. The report notes that the set could stand in for multiple locations in Westeros or one of its major castles. More details are expected in the coming weeks.
MEET IBT NEWS FROM BELOW CHANNELS