'Game of Thrones' season 8 spoilers: Cersei's new costume and more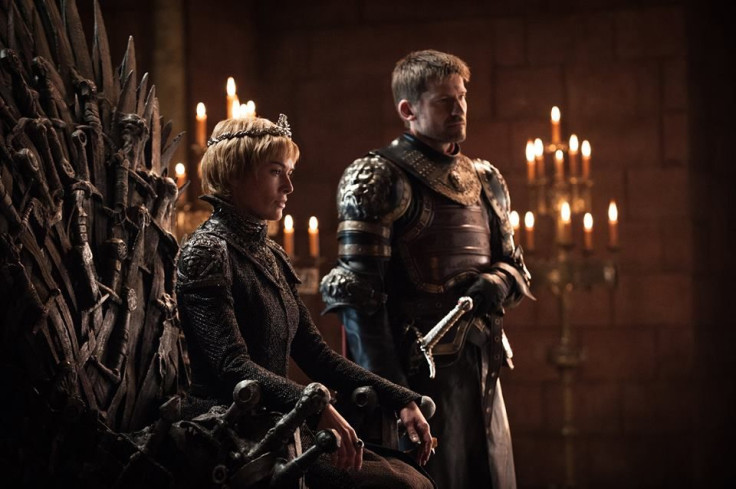 New pictures from the production sets of "Game of Thrones" season 8 have surfaced online. The pictures reveal the new costume of Cersei Lannister (Lena Headey) and also tease an unexpected meeting between the queen and a major character. The following article contains spoilers.
Pictures posted on Watchers on the Wall show that Cersei's new costume is broadly similar to the one she wore in season 7, with some modifications. There are gold-coloured metallic shoulder pads added to the black gown. She will also wear a long gold chain with a medallion.
The report notes that Cersei is battle-ready in this new attire, even though she will not be leading any of her troops in actual battle. Headey was joined by Hafþór Júlíus Björnsson (Gregor Clegane) on the filming set. The Mountain and the other guards will protect the queen while she meets with an important guest.
The war against the Night King may not go well in the North. The pictures show a weary Jon Snow (Kit Harington) meeting with Cersei, presumably to seek help no matter the cost.
The King in the North had previously refused to extend the truce during the eventual war between Cersei and Daenerys (Emilia Clarke). Now the long, unkempt beard of Jon Snow suggests they will face heavy losses in the war in the north. They may be in a desperate situation, which may force him to change his mind.
Will Cersei listen to reason, or will she continue to be guided by selfish motives? Jon Snow ran the risk of being executed when he met Daenerys, but this time, the risk may prove fatal.
Since David Nutter is on set, the meeting between Jon Snow and Cersei may take place in episode 1, 2 or 4, which are the three episodes that Nutter is directing this time around. The report suggests that the meeting will probably take place in episode 4.
MEET IBT NEWS FROM BELOW CHANNELS