'Game of Thrones' season 8: Maisie Williams wants to explore 'fun' Arya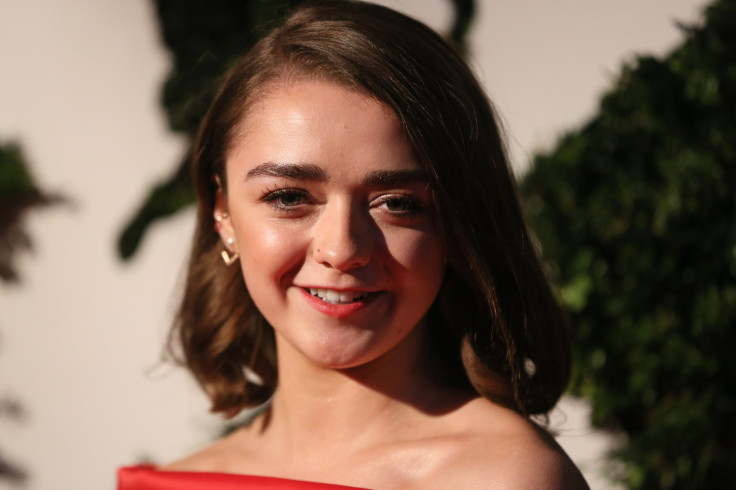 The ending of "Game of Thrones" season 8 will not be what fans are expecting, cast member Maisie Williams (Arya Stark) teased in a recent interview. Meanwhile, in a separate interview, Liam Cunningham (Davos) talked about the pressure the cast and crew are feeling to deliver according to expectations.
In an interview with The Times, Williams said she's not sure if the ending will surprise people, but she added that it will differ from what fans think it's going to be. The actress did not elaborate on her comment.
As far as her character is concerned, Williams hopes to explore a bit of the playful side of Arya. The actress pointed out that over the years, her character has sort of cut off her emotional side and didn't even want to know the fate of her family members. This year, she wants to explore the "fun child," which she says is what made fans fall in love with her in the first place.
Meanwhile, Cunningham spoke about the pressure the cast and crew are facing in an interview with RTE. The actor pointed out that there isn't one lead character who's carrying the whole show, and it's the responsibility of all actors to make it a big hit.
Cunningham said all cast members are fans of the show. For years, they apparently only read their part of the script. Now that the show is coming to an end, Cunningham said it will be weird for all of them.
Davos has been part of the show for a long time. Cunningham said his ambition was to make it in the last season. Now that he has achieved so, his new ambition is to be part of the "Game of Thrones" season 8 finale. The actor joked that he was a typical selfish actor.
MEET IBT NEWS FROM BELOW CHANNELS