'Game of Thrones' season 8: Wait will be 'worth it' - Emilia Clarke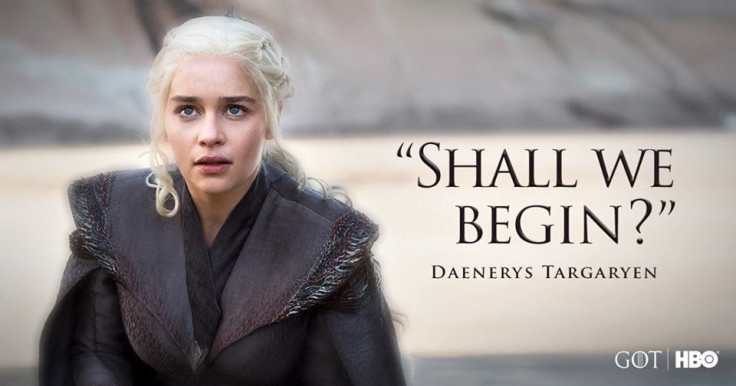 Filming is underway for "Game of Thrones" season 8, and Emilia Clarke (Daenerys Targaryen) has dyed her hair blonde this time instead of wearing a wig. In a recent interview, the actress teased some details about what fans can expect on the show.
At the Golden Globes Red Carpet event, Clarke spoke to Access Hollywood about the final season of the popular fantasy series. In the video posted on YouTube, the actress joked about getting an hour and half of extra sleep in the morning since she doesn't have to wear a wig for her scenes.
When asked about the long wait to 2019 for the final instalment of the series, the actress echoed the sentiments of frustrated fans. She then said that the wait will be "worth it."
"It's a really bitter-sweet time for us right now, and a very exciting one," she added.
This will be the last time the cast and crew will be working on the show together. Some of them, especially the actors playing the main characters, have been a part of the show from the very beginning. The seven-year journey will come to an end when filming wraps for the show.
Clarke was also asked questions about the plot, but she refused to answer any of them. The actress did tease that the story is so emotional that she was in a daze after reading the script. After reading, she apparently went for a three-hour drive, and even that wasn't enough to take everything in.
Meanwhile, new pictures of the production set have leaked online. Pictures posted on Watchers on the Wall show parts of King's Landing still being prepared.
MEET IBT NEWS FROM BELOW CHANNELS