'Game of Thrones' season 7: Jessica Henwick was tempted to make Nymeria 'disappear'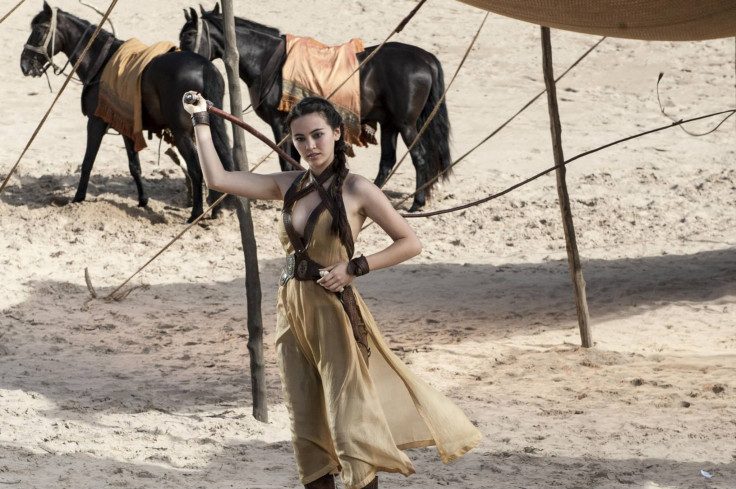 Jessica Henwick was tempted to let her character Nymeria "disappear" in "Game of Thrones" season 7, leaving fans to wonder what happened to her. The actress had other commitments that clashed with the schedule of the popular HBO TV series, but she managed to make them work in the end.
Speaking with Entertainment Weekly, Henwick said that the production schedule of the HBO series clashed with her commitment to Marvel's "Iron Fist." However, the actress was keen on reprising her role as the whip-wielding Sand Snake, aware of how the show has been a huge step in her career. She managed to get a release from Marvel, working on both projects simultaneously.
Henwick revealed that one of the producers of the HBO series told her that if she didn't return, her character would just "disappear." She was reportedly tempted to take the route the producer suggested. The decision would have led to a mystery about what happened to her character, much like the fascination of the fandom about Robert Baratheon's (Mark Addy) illegitimate son Gendry (Joe Dempsie).
Nymeria will be back this year and will play a role in the power struggle of the different houses for the Iron Throne. Henwick pointed out that the last time the fans saw the Sand Snakes, they were aligned with the Tyrells and are preparing to go to war against the Lannisters. Daenerys (Emilia Clarke) is also a part of this alliance.
"We pick up right where we left off and get into the nitty gritty very quickly. There is no time wasted this season," Henwick said.
"Game of Thrones" season 7 will premiere on July 16. The plot will focus on Daenerys' invasion of Westeros, and the threat of the White Walker invasion in the North.
MEET IBT NEWS FROM BELOW CHANNELS