'Game of Thrones' Season 6 spoilers: Catch Melisandre at her most vulnerable; Fans find fault with necklace magic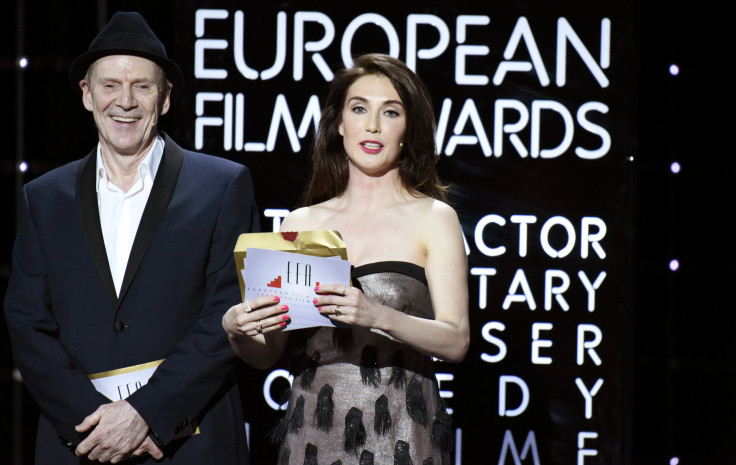 "Game of Thrones" Season 6, episode 1 had a major shock in store when the mysterious and beautiful Melisandre (Carice van Houten) removed her magic necklace from her neck.
[Spoiler Alert] The Red Woman turned into a deformed old being suggesting she was hiding her true self all this while. There was a mysterious feel to the transformation, explaining the fact that she was ancient, possibly as much as 400 years old, as indicated by van Houten in a previous interview.
However, Jeremy Podeswa, "Game of Thrones" director and three-time Emmy nominee, was not willing put a number to Melisandre's age as nobody knows how a 400-year-old looks like.
"The idea is there's an indefinite indeterminate quality that she could be ancient. We were limited by choosing to use a real person rather than a complete CG creation. Because what does a 400-year-old person look like? We don't know," Podeswa told Entertainment weekly in an interview.
He added that the objective was to make Melisandre look ageless. When asked whether Melisandre's power is increasing or going down, and how important is the necklace in the running Season 6, Podeswa declined to comment. However, he did say that The Red Woman is questioning her powers. She is lacking confidence and is afraid of the fact that she has led the world to believe far more than she is capable of.
"She's questioning her power and ability to prosthelytise. She's at her lowest point, looking at the mirror and her true self. It's a sign of her frailty. You're seeing her at her most vulnerable moment," Podeswa said.
The director also explained how GoT shot the transformation scene of Melisandre. Just like Cersei Lannister's (Lena Headey) Walk of Shame, he used a body double. In this sequence, van Houten wore prosthetic makeup for her hair and face while a body double was used for the rest of her body. Special effects were used to combine the two.
Van Houten is ecstatic to see fans reacting to the shocker.
"I was really happy when I read that we were going to reveal that this year. I don't think a lot of people will see that coming. It makes her immediately more vulnerable, but also more wise and even more mysterious. There's also a vulnerability in her age," she told Entertainment Weekly.
She said that fans will now be able to understand how Melisandre was so cool to sacrifice Shireen, Stannis Baratheon's (Stephen Dillane) daughter in "Game of Thrones" Season 5. To Melisandre, the very idea of killing a child is trivial as she has lived for ages and has seen way more than any other human being.
However, fans have found a fault in Melisandre's magic necklace. In a scene from "Game of Thrones" Season 4, episode 7, Stannis' wife, Selyse Baratheon, accidentally stepped inside Melisandre's room where she was taking a bath in a bathtub, fully nude. She was not wearing her magic necklace.
According to a fan theory, Selyse was such a believer in The Lord of Light's power, she was blind to Melisandre's real self and naturally saw The Red Woman the way others saw her, even without the necklace. However, according to Harper's Bazaar, the necklace's exclusion in that scene was a grave mistake on the part of the director and showrunners.
MEET IBT NEWS FROM BELOW CHANNELS