'Game of Thrones' Season 6: Kit Harington revealed Jon Snow's fate to cop; Cop called him Lord Commander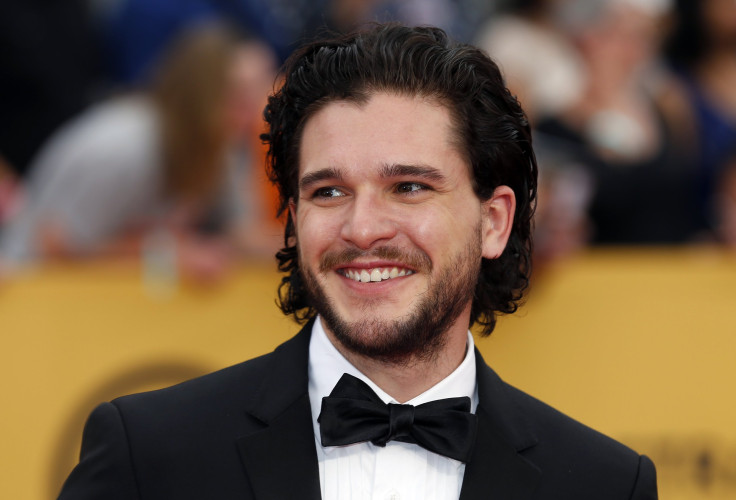 Kit Harington was sworn to secrecy by the producers to not reveal the fate of Jon Snow in "Game of Thrones" Season 6. The actor now reveals that he told a couple of people about whether or not his character is alive on the show.
[Spoiler alert]
A few producers at HBO, the writer George R.R. Martin and Executive Producers David Benioff and D.B. Weiss knew that Jon Snow is alive in Season 6. When Kit Harington was told about his character's fate on the show; he was asked not to reveal the secret to anyone, which includes close family and friends.
In an interview on "The Tonight Show Starring Jimmy Fallon," the actor revealed that the first thing he did after finding out was tell his mum and dad about it. Because, after all they are his parents and he trusted them. When asked if his parents were the only ones who knew about it, the actor said that his girlfriend knew too.
Fallon then remarked that his close family members were the only ones who knew Jon Snow's fate in "Game of Thrones" Season 6. "Actually…that's not strictly true," Harington said and everyone in the room started to laugh.
Talking about the event that forced him to reveal the secret about his character, Harington said that one day he was driving back from his parents' house really fast and he saw a police car behind him with the sirens going off. The policeman asked him if he knew how fast he was going and the actor was very apologetic about it.
"Look there's two ways we can do this. You can either follow me back to the police station now and I book you in or you can tell me whether you live in the next series of 'Game of Thrones,'" the police officer said. "I love that he did that," Fallon said.
Harington laughed at the policeman's remarks, but the officer was stone faced. The cop said that whether he lets the actor go or not depended on his answer. So, the actor sheepishly said that Jon Snow is alive in "Game of Thrones" Season 6. "hmmm…on your way Lord Commander. Keep the speed down this far south of The Wall," the officer replied.
Credit: YouTube/ The Tonight Show Starring Jimmy Fallon
MEET IBT NEWS FROM BELOW CHANNELS