'Game of Thrones' Season 6: David Benioff's wife jokes about leaving him because of Jon Snow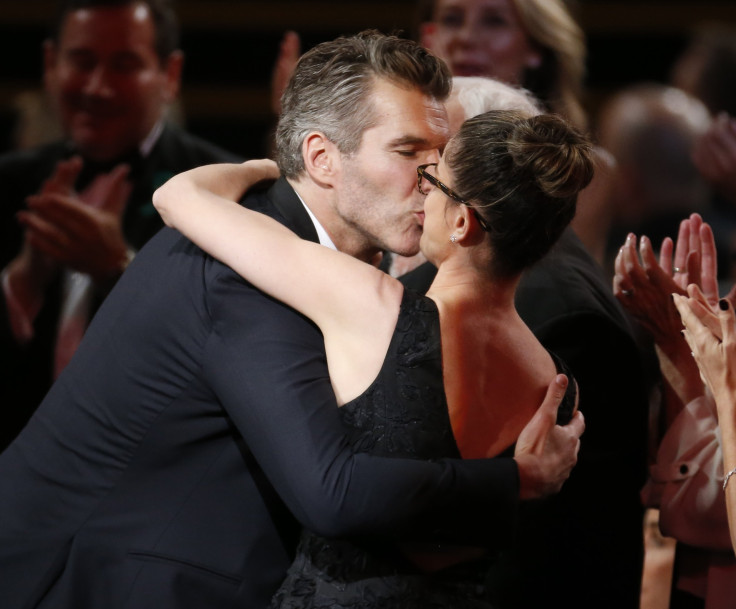 A lot is riding on the fate of Jon Snow in "Game of Thrones" Season 6. In a recent interview, executive producer David Benioff's wife Amanda Peet joked about leaving him if she doesn't find Jon in a condition satisfactory to her.
[Spoiler alert]
In an interview with NBC Today, Peet revealed that Benioff doesn't reveal important plot details to her, Hello reports. The two of them have been married for a decade, but the producer is not willing to share details about the show even with his wife.
Jon Snow (Kit Harington) was stabbed multiple times by the members of the Night's Watch towards the end of Season 5. The producers and several cast members of the show have repeatedly said that the character is dead, but the fans are still not convinced.
Peet said that she was not sure if Jon Snow died in that scene or if the producers plan to bring him back from death somehow in the next season. The actress said that the fans were right not to be happy about the supposed death and she wasn't happy either.
"Yeah, and I hope that I'll stay married to him after this season begins," Peet said. "Because if I don't see Jon Snow living and breathing and talking - " the actress jokingly warned her husband, giving him enough incentive to bring the character back in "Game of Thrones" Season 6.
Meanwhile, Isaac Hempstead Wright (Bran Stark) spoke about what to expect from the next season in an interview with Loaded. The actor said that the next season will reveal details about things that "never quite made sense before."
Wright said that the different storylines of various characters will start to come together in "Game of Thrones" Season 6. The actor said that the cast members seem to suggest that every season is bigger than the previous, and it remains true for the forthcoming season as well. The actor said that the show "sees everything get bigger and bigger and bigger."
MEET IBT NEWS FROM BELOW CHANNELS