'The Flash' season 2 episode 18 spoilers: Hunter's true feelings for Caitlin become clearer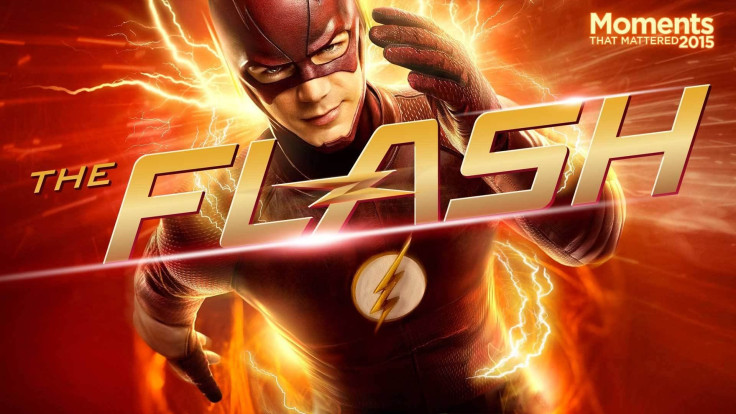 Fans have been looking forward to "The Flash" Season 2 Episode 18, since it will finally reveal Zoom's background and the reasons why he keeps toying with the team.
Spoiler alert! This article contains "The Flash" spoilers. Read on if you would like to know what happens next before the new episode airs.
Previously, it was shown that Jay Garrick (Teddy Sears) is actually Zoom, also known as Hunter Zolomon. Barry Allen (Grant Gustin) looked up to him as a mentor, but the latter turned out to be a powerful villain who was after his speed.
Teddy Sears recently sat down with Entertainment Weekly to share some detail about his character. The actor said that knowing Hunter Zolomon's origin story will let fans see that it is very similar to Barry Allen's own background story. The two almost had the same experience when they were just kids, but chose opposite paths. The two eventually interact, and Hunter discovers that there are things that he had been keeping for so long.
Entertainment Weekly also cites executive producer Andrew Kreisberg in saying that Barry will have to make hard choices to defeat Zoom. Things will become a lot more personal between the two of them.
Although Hunter is depicted as a sociopath, there will be scenes in the next episode that will probably gain sympathy from the audience, as they understand how he became Zoom. Knowing some aspects of Zolomon's past would make his interactions with Barry more interesting and enriching. Sears continued that a lot will be revealed in the season finale. Aside from his plan to steal Barry's speed, details will be shown on why Zoom continues to play against the team.
It will also be revealed that Hunter truly cared for Caitlin (Danielle Panabaker). Although he was playing games with everyone else, his feelings for Caitlin were real. His origin story will also show why Caitlin is very important to him and why he needs and loves her.
As for the man in the iron mask, Sears said that his identity will be revealed in the season finale.
"I don't even know what to say because it's such a fun thing to me being nice and vague and untouched. I can promise that it will be revealed and it will be quite satisfying," said Sears.
"The Flash" Season 2 Episode 18 will air on April 19 on The CW in the US. It airs on Fox8 in Australia.
MEET IBT NEWS FROM BELOW CHANNELS