'The Flash' season 2 episode 14 spoilers: New extended trailer for 'Escape from Earth-2' reveals the identity of Zoom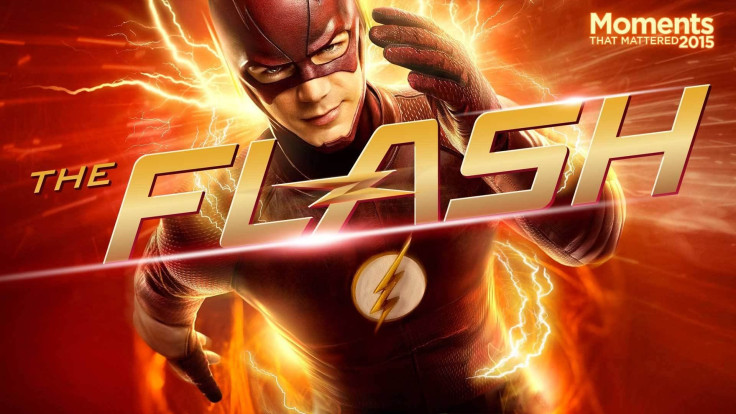 A new extended trailer of "The Flash" Season 2 Episode 14 was released recently, revealing the identity of Zoom. Fans have long been waiting for the opportunity to know the man behind the mask.
Spoiler alert! This article contains "The Flash" Season 2 Episode 14 spoilers. Read on if you would like to know what happens next before the new episode airs.
The episode synopsis stated that on Earth-2, the group rushes to search for Zoom's base and will be tapping someone unexpected to lead the way. Back on Earth-1, Caitlin (Danielle Panabaker) will be on the move to perfect Velocity-9 so that Jay (guest star Teddy Sears) can prevent the Geomancer (guest star Adam Stafford) from causing more havoc.
"At the end of Episode 13, Zoom has captured Barry. They (Earth-1 Cisco and Earth-2 Harry) don't know where Zoom's lair is. They don't know how to find him, and so they turn to CSI, Earth-2 Barry Allen to lead the way. He's a bit uptight. But you see how skillful he is, and resourceful, and you understand his and Iris's relationship – it all makes sense in this episode," said executive producer Aaron Helbing in a report by Comic Book Resources.
In the extended trailer, which lasts one minute and 40 seconds, Barry was shown spotting Harry's daughter inside a cell. He assured her that he was going to save her. Zoom suddenly arrives and told Barry not to make promises he cannot keep. The following scene showed the group brainstorming on how to look for Zoom's lair.
Earth-2 Barry, however, is far from his counterpart, appearing panicky and distressed for taking on such a dangerous mission. Earth-2 Iris (Candice Patton) was also shown working with the team in seeking Zoom out. She may be the only one who knows where his lair is. After her partner Deathstorm (Robbie Amell) was killed by Zoom, she is also out to get revenge.
Season 2 Episode 14 of "The Flash" is expected to be action-packed, considering the unique composition of the new unusual team. It may finally be the time that Zoom shows his true identity as well as some of the reasons for his evil ways.
The episode, titled "Escape from Earth-2," will air on Tuesday, Feb. 16, on The CW in the U.S. and FoxTel in Australia.
Check out the trailer here.
Source: YouTube/The CW Television Network
MEET IBT NEWS FROM BELOW CHANNELS