'The Flash' season 2 episode 13 spoilers: Barry, Wells and Cisco try to save Jesse on Earth-2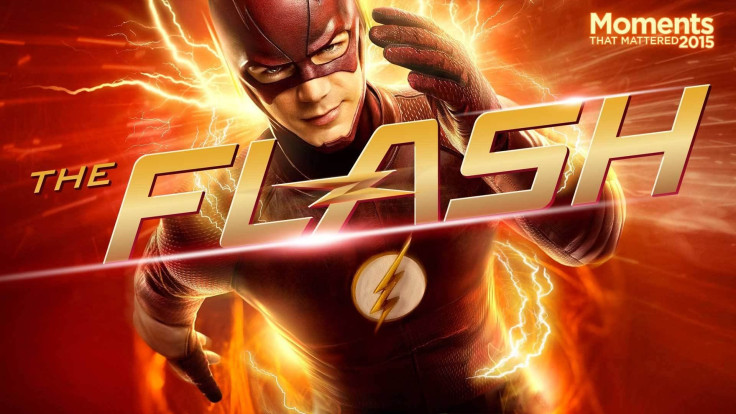 In Season 2 Episode 13 of "The Flash," fans will finally get to see Earth-Two. There will also be three new villains wreaking havoc on both Earth-1 and Earth-2.
Spoiler alert! This article contains "The Flash" Season 2 Episode 13 spoilers. Read on if you would like to know what happens next before the new episode airs.
According to the episode synopsis, Barry (Grant Gustin), Wells (Tom Cavanagh) and Cisco (Carlos Valdes) will travel to Earth-2 to attempt to rescue Wells' daughter, Jesse, from Zoom. Barry will be surprised to see Iris (Candice Patton) and Joe (Jesse L. Martin). However, he will be shocked to find Killer Frost (Danielle Panabaker) and Deathstorm (Robbie Amell). The two are better known back on Earth-1 as Firestorm and Caitlyn Snow. Comic book fans have long been waiting for the depiction of the two characters on TV.
Like us on Facebook
In the meantime, Jay (Teddy Sears) has to cover for The Flash when a meta-human called Geomancer (Adam Stafford) attacks Central City back on Earth-1. Screen Rant describes Geomancer as an enemy of the Justice Society, created by Geoff Johns and David S. Goyer. The character started as a hired killer who attacked an African village and subsequently became part of the Injustice Society.
TVLine featured several new photos from the upcoming episode, titled "Welcome to Earth-2." Broadway veteran Jesse L. Martin was shown singing to the crowd as the doppelganger of Joe West. In other images, Caitlin and Ronnie cause huge damage as the villains Killer Frost and Deathstorm. Iris showed that she can fight back even in the middle of a dangerous situation. A character who was believed to have died in "Arrow" also makes a surprise comeback.
We Got This Covered adds that Floyd Lawton, or Deadshot, will be returning after the Earth-1 version of the character was killed off in "Arrow" in 2015. It is still uncertain how he will affect the story in "The Flash."
"The Flash" Season 2 Episode 13 was directed by Millicent Shelton and written by Greg Berlanti, Katherine Walczak and Andrew Kreisberg. The episode will air on Feb. 9, 2016. "The Flash" airs Wednesdays at 7:30 p.m. EST on FOX8.
Watch the teaser trailer here.
Source: YouTube/Television Promos
MEET IBT NEWS FROM BELOW CHANNELS