'Final Fantasy XV' dialogue options, character info and new trailer unveiled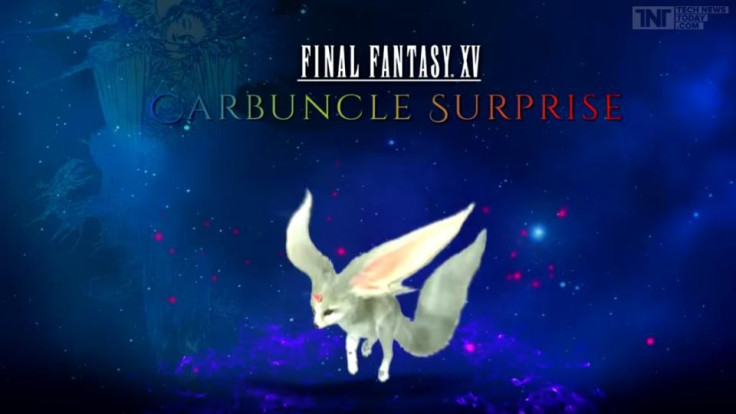 Square Enix has released a few new details for two of the characters in "Final Fantasy XV."
The first is Iris Amicita, who is Gladiolus's sister first seen in "Brotherhood: Final Fantasy XV." In the anime, she had been one of the driving forces as to why the bond between Gladio and Noctis became stronger than just being aide and royalty. In "Final Fantasy XV," she escapes the Capital City following the attack of the Niflheim Empire. She's currently based in the city of Lestallum, and continues to be a strong tough girl.
The other character is Ravus Nox Fleuret, Luna's older brother. He had already been showcased before, wherein the developer confirmed that Yuuichi Nakamura will be lending his voice to the role. The only new information about Ravus is that he used to be a man of the Tenebrae Kingdom, but is now part of the Niflheim Empire.
Gematsu also unveiled some new details about the game, particularly the dialogue options and shops that players may need to know about. For instance, the shops scattered around the world of "Final Fantasy XV" will have different looks depending on their location. Since the gang will need their supplies, they will need to take note of where they can be bought, including ingredients for cooking, potions and the like.
Just like supplies, players will need to make sure that they are loaded on ammo and weapons. New shops may mean new weapons. Finally, the Regalia will also need some filling up, so gas stations will be regular stops.
There are also a couple of new images and screenshots for the gameplay, spotted by DualShockers from Weekly Famitsu. The shots feature a look at the two aforementioned characters, Iris and Ravus. As seen in the screenshot in the link, Iris is all grown up compared to her previous appearance.
The other shots include gameplay shots of Noctis and the gang, as well as interactions with Cindy the mechanic. There are also a few that show monsters and action scenes with the gang battling against them. A couple of the screenshots have captions, though the texts are in Japanese.
In the meantime, there's a currently ongoing contest called the Carbuncle Surprise, with details seen in the trailer below. "Final Fantasy XV" will be available on the PS4 and Xbox One on Sept. 30.
"Final Fantasy XV" Carbuncle Surprise (Credit: YouTube/Square Enix NA)
MEET IBT NEWS FROM BELOW CHANNELS