Ferrari boss Sergio Marchionne wants an exit strategy for F1 boss Bernie Ecclestone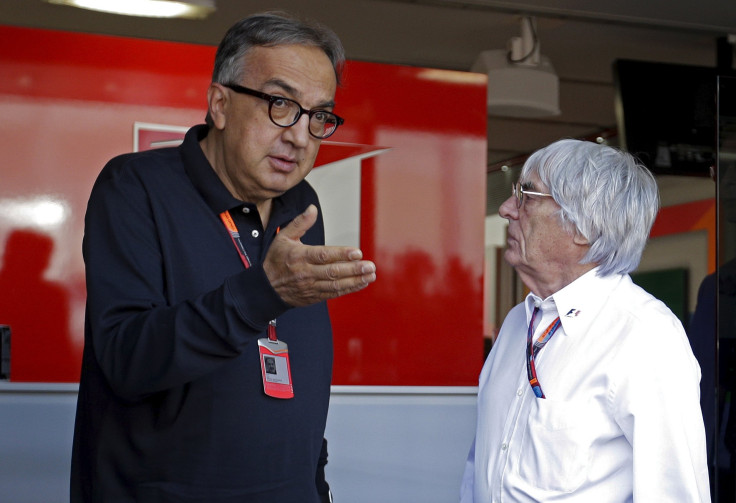 Formula 1 boss Bernie Ecclestone should devise an exit strategy that should secure the future of the sport, according to Ferrari supremo Sergio Marchionne.
"There are three people interested in buying. They've been talking a little bit and now they are lot more interested and if the shareholders want to sell, they'll sell." Ecclestone said last year, according to autosport.com.
The 85-year old also stated that he has no intentions of selling his 5.3 per cent stake in the series.
Marchionne believes that Ecclestone needs to "get organised" and make a plan before leaving to ensure the safety and stability of the sport's future.
"Ecclestone knows that he is not going to be there forever and maybe this is also connected to the future of FOM [Formula One Management].The real challenge for Bernie is to get organised. He needs to come up with a system where maybe some responsibilities can be developed differently." Marchionne told to autosport.com
Marchionne has also saluted the work done by Ecclestone in the last 10 years, but believes that the F1 big shot needs to think about the future and the time when he will not be associated with the premier motorsport event.
He claimed that the senior authorities of F1 has a certain responsibility regarding making the sport more entertaining and appealing towards the younger demographic.
"This age issue is there, so we should ask ourselves: are we appealing to young people? This sport has great potential which has not been expressed yet. We need to make it entertaining because if everything is predictable, it gets boring." The Ferrari boss added.
Ecclestone's involvement in the sport dates back in 1958 when he entered two Grand Prix's as a driver but failed to qualify for either of them. He then bought the Brabham team in 1972 and operated it for fifteen years.
Ecclestone and business partner Flavio Briatore were also the owners of famous English football club Queens Park Rangers between 2007 and 2011.
In 2011, The Forbes World's Billionaires List declared Ecclestone as the 4th richest person in the United Kingdom.
MEET IBT NEWS FROM BELOW CHANNELS