'Fear the Walking Dead' heading to Hulu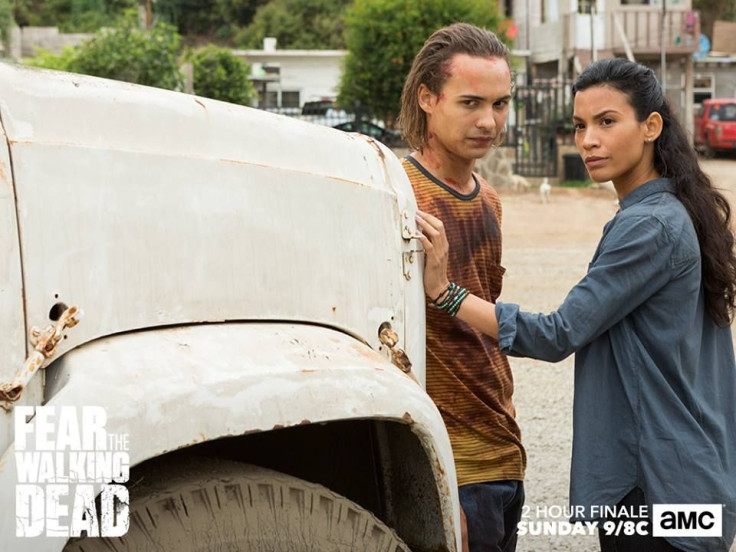 "Fear the Walking Dead" is heading to Hulu. The spin-off TV series has managed to convince fans that it can be an enjoyable show after delivering a thrilling season 3. With the ratings of "The Walking Dead" falling, there's an opportunity for the new show to grow.
All the episodes of season 3 can be watched on Hulu this month, according to a report by Undead Walking. The online streaming service company reportedly made the announcement to include the new AMC series to the list of shows on its website.
The other TV shows added on Hulu this month are "American Pickers," "Beat Bobby Flay," "Cupcake Wars," "Diners, Drive-Ins, and Dives," "Duck Dynasty," "Ghost Adventures," "Mountain Men," "Wild Things with Dominic Monaghan," "False Flag," "Homeland" and "Uncle Grandpa."
There is a good opportunity for "Fear the Walking Dead" to cash in on what seems like a decline in viewer interest in "The Walking Dead." The main TV series has seen a steep fall in numbers, especially during season 8.
While some see the dip in ratings as a cause for concern, Skybound Entertainment CEO David Alpert doesn't see a problem, at least for now. In an interview with Variety, Alpert said he doesn't think the brand has lost its relevance in general. He explained the falling numbers by suggesting that people don't always watch the show on TV as it airs, as there are a number of fans who choose other ways to watch, such as the DVD.
Alpert further added that he still meets fans at conventions still in the middle of watching season 6. According to him, they are just as excited about what's happening on the show as before. How well the series manages to retain its fan base remains to be seen.
Meanwhile, "Fear the Walking Dead" season 4 is set to premiere sometime in 2018. The producers are yet to announce an exact release date.
MEET IBT NEWS FROM BELOW CHANNELS