Ex-Australia PM Thinks Meghan-Harry Interview Is Sign To Cut Ties With Monarchy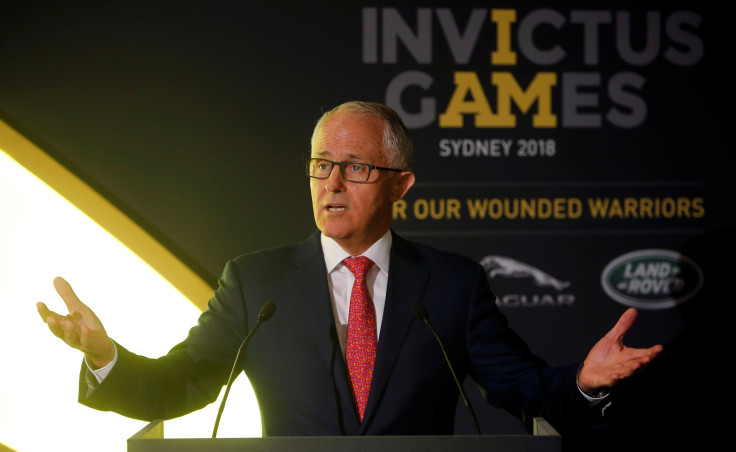 Former Australian Prime Minister Malcolm Turnbull believes the recent revelations made by Prince Harry and Meghan, Duchess of Sussex, are proof the country should already cut ties with the British monarchy.
Prince Harry and Meghan's recent interview with Oprah Winfrey has taken over the headlines, with the duchess revealing in-depth secrets about the Royal Family. In the sitdown interview that aired on Sunday (US time), the couple revealed the struggles they went through in the hands of the monarchy, including issues on racism and mental health.
Commenting on the issue, Turnbull believes the recent events only support his longtime belief that Australia should end its ties with the monarchy.
"It's clearly an unhappy family or at least Meghan and Harry are unhappy," Turnbull told ABC.
"After the end of the queen's reign, that is the time for us to say, 'Okay, we've passed that watershed.' Do we really want to have whoever happens to be the head of state of -- the king or queen of the U.K. -- automatically our head of state?" he added.
Turnbull, who was prime minister from 2015 to 2018, has been a lead proponent of Australia selecting an Australian citizen as its head of state. As the chairman of the Australian Republican Movement from 1993 to 2000, Turnbull led the move for country to become a republic. However, the referendum was defeated in 1999.
Australia continues to be part of the 50 countries that comprise the Commonwealth of Nations. These sovereign states maintain ties and cooperation with the British monarchy and continue to acknowledge it as the head of their association.
MEET IBT NEWS FROM BELOW CHANNELS