Malcolm Turnbull's son, Alex, urges voters to dump Liberal Party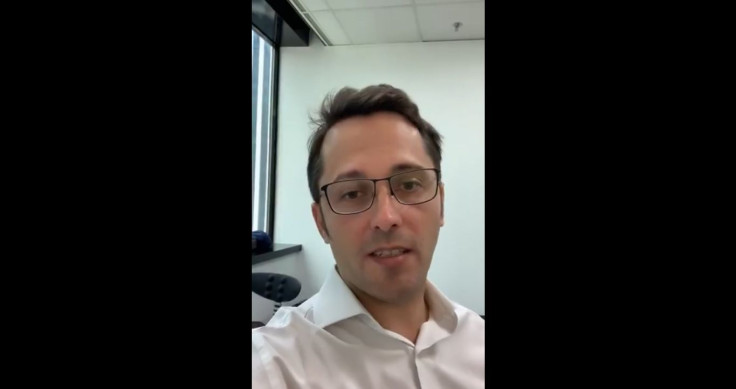 Malcolm Turnbull's son has urged voters to dump the Liberal Party because it had been taken over by "extremists." Alex Turnbull posted a Facebook video on Thursday, telling voters to reject the party at the upcoming Wentworth by-election on Oct. 20.
Alex, a fund manager based in Singapore, said his father's former party couldn't be trusted anymore. That was the same party that kicked his father from his position in August. And with Malcolm completely resigning from politics following the Liberal spill that cost him his prime ministership, his former seat in Wentworth has also been vacated.
Now Alex is campaigning against the Liberal Party. In a video he posted on Facebook on Thursday, he urged voters to send the party a clear message by not voting for it. He said the Liberal spill in August showed that the stable government the party had been selling the public might not be as stable as it would like voters to think.
"To me, this particular event seems to show the Liberal Party has been taken over, frankly from extremists on the hard right who aren't particularly motivated to win an election and aren't particularly motivated to serve the general public. They just want to pursue a crazy agenda," he said.
Alex also turned the topic on the "terrifying" Intergovernmental Panel on Climate Change (IPCC) report. He said the party's inability to secure a coherent energy policy was concerning. His father's National Energy Guarantee was rejected previously.
"As an investor in energy, I've seen that in particular there is no way coal can compete anymore. Renewables have gotten too cheap, firming costs are reasonable, and really there is no trade-off anymore to lowering your power bills and reducing emissions," he said.
"And still some would like to prosecute a cultural war over this issue for whatever their reasons may be."
He continued, telling voters that they could tell the Liberal Party to get it together. "Here's the thing about the Wentworth by-election and we're going to have an election in 12 months anyway, so if you want to send a signal as to which way the Liberal Party is going and your displeasure as to where it is going, this is your opportunity," he told viewers.
"Don't vote for the Liberal Party at the Wentworth by-election. If you want to pull the Liberal Party back from the brink, it's the one clear signal you can send."
This isn't the first time Alex had turned his back on his father's political party. He has previously endorsed Labor candidate Tim Murray by retweeting Murray's donation page.
MEET IBT NEWS FROM BELOW CHANNELS