Dwyane Wade faces uncertain future with Chicago Bulls, likely to opt out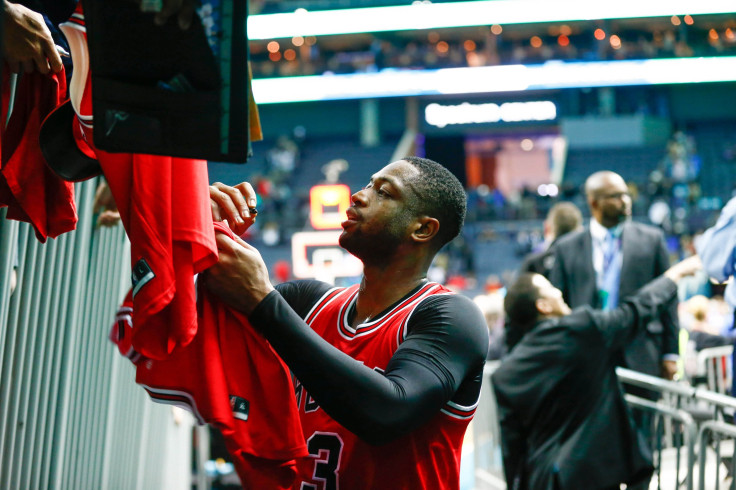 Dwyane Wade could be done with the Chicago Bulls, his hometown franchise, after just one season, according to rival NBA executives. The three-time NBA champion, who owns a Player Option for the 2017-18 season worth US$23.8 million (AU$31.3 million), could bolt from the dysfunctional situation in Chicago, per reports.
Last offseason, Wade shockingly left the Miami Heat over a salary dispute with president Pat Riley. If he were to hit free agency again, Wade would struggle to find a team willing to pay him north of US$20 million (AU$26 million) per season following his lacklustre debut year in Chicago. The 12-time All-Star is shooting a career-low 43.4 percent this season for his 18.7 points per game. Wade's defensive efficiency also pales in comparison to his prime years in South Beach.
And yet, Wade would have the option of shedding away the big contract in pursuit of a fourth championship ring. Perhaps Wade could re-unite with good friend LeBron James in Cleveland or take his talents to an elite team in the West that could get over the hump by his mere presence.
Rival execs believe Dwyane Wade will leave Chicago
According to Ken Berger of Bleacher Report, rival executives and general managers "believe it's reasonable to expect Wade may want out" primarily due to the dysfunction within the Bulls organisation. Could the 2006 Finals MVP take his talents elsewhere this coming offseason?
It hasn't been smooth sailing for Dwyane Wade in Chicago. After the Bulls lost 100-80 to the Boston Celtics on Sunday, Wade let out his frustrations when asked if the focus of the team was to develop the younger talent as opposed to clinching the final playoff berth. "I don't know. I wish upper management could be answering these questions because I'm tired of answering the same ones every game. I don't know. I wish I had the answers, I don't. I don't want to say too much. I don't want to say the wrong thing. I just want to get out there and try to play, try to lead," the future Hall-of-Famer said, via Palm Beach Post.
Earlier in the season, Dwyane Wade was fined and benched for speaking out against the Bulls front office. And he didn't hold back, once again, on Sunday. "I realised what my place was in this organisation. When I spoke out and said what I needed to say, it wasn't taken highly (by the front office), so my job is to play. I have to be better on the basketball floor and I have to figure out a way to do that."
MEET IBT NEWS FROM BELOW CHANNELS