Dressing up for work: Tips on how to dress appropriately at the office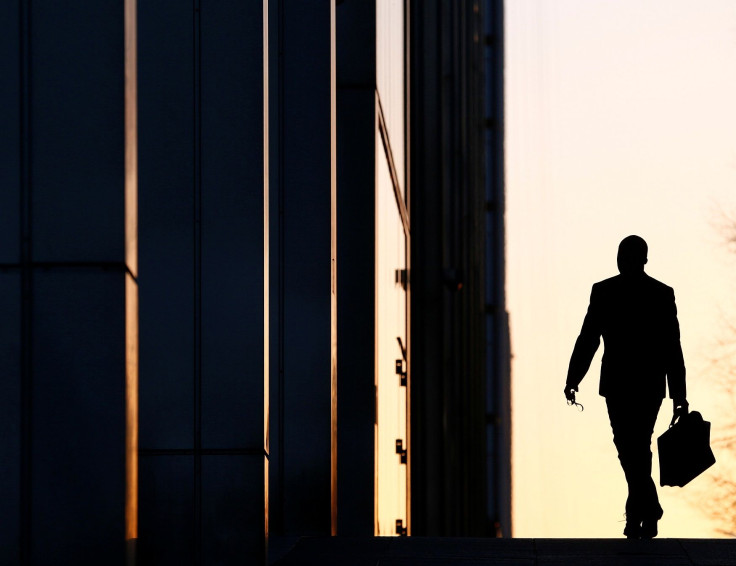 Whether you like it or not, how you look plays a significant role in your success in the workplace. Your attire speaks just as loudly as your skills.
According to Nicole Williams, a career expert at LinkedIn, "The problem with appearance is that it translates to performance. Even if your boss doesn't think that they're thinking any less of you, they will subconsciously think it."
Typically, there are four kinds of corporate dress codes in the office: business formal, business professional, business casual and casual. According to cleverism.com and moneycrashers.com, there are different guidelines for each kind of corporate dress code in the workplace.
Business formal
If you hold a high position in your company, work in law offices or attend a meeting with managers and executives, you are expected to come in business formal or boardroom attire. This is perhaps the highest level in terms of professional dressing.
For men:
A tailored button suit in neutral colours
Ties that are conservative in style and colour
White, collared button-up shirts
Well-kept, polished oxford shoes in black or brown
For women:
A well-cut skirt (no more than two finger widths above the knees) or pantsuit in neutral colours
White, collared button-ups
Closed-toe heels in a neutral colour
Simple accessories, like conservative earrings and a watch
Business professional
Business professional attire is similar to business formal dressing, except that it is more lenient in terms of pattern and colour. A business professional dress code, also dubbed as traditional business attire, means that you have to show a little bit of personality through more choices of colours and accessories.
For men:
Patterned button suit, such as a conservative stripe or check
Pressed, light-coloured dress pants worn with a sports jacket
Modest ties with patterns like dots, checks or stripes; avoid novelty ties
Watches in silver or gold, and cuff links, as needed
Collared button-up shirts in any solid colour like blue and grey.
Conservatively coloured oxford shoes or polished loafers in black or brown
For women:
A top, jacket, and suit or skirt in neutral colours, such as brown, black and navy
Collared button-ups in solid colours
Dark or nude hosiery
Closed-toe pumps in black or brown
Larger, but not too distracting, jewellery, such as a large cuff-style watch or statement necklace
Skirts that are not more than two finger widths above the knees
Business casual
A business casual dress code allows employees to add some personality to their work wear without appearing unprofessional.
For men:
Collared button-ups in any colour; patterns such as stripes and checks are also acceptable, worn with or without a tie
Coloured ties in conservative patterns such as dots, stripes and checks; still avoid novelty ties
Solid, striped or conservatively patterned sweaters and pullovers worn over a collared shirt
Dressy slacks, such as pressed khakis in the summer or black dress pants, worn with or without a sports jacket
Casual accessories such as a watch with a leather band
Loafers and oxfords in brown or black; avoid sneakers
For women:
Rather than a full suit, business separates such as a skirt worn with a jacket or cardigan
Instead of the mandatory button-downs, shirts and blouses in solid colours or conservative patterns like checks or stripes
Slacks and khakis
Bigger jewellery, such as statement necklaces or big cuff-style watches
Comfortable flats, loafers and pumps in any colour, although brown, black, red, navy and grey are the most appropriate; still avoid open-toed shoes
Casual
Even if you work in a casual office, it's not an excuse to dress too casually or be too creative with your outfit. Your co-workers can make specific judgments regarding your capability based on how you dress, which can extend to your employers as well. By arriving to work in casual clothing that is neat, pressed and appropriate, you can make sure that a casual dress code is an advantage for you.
For men:
Casual slacks and pants, but never jeans unless indicated by HR; if permitted, wear only dark-washed and straight-cut jeans
Collared polo shirts or crew-neck pullovers and sweaters; majority of colours and patterns are acceptable as long as they do not have a novelty pattern
Casual accessories like brightly coloured watches
Clean sneakers or loafers
For women:
Nicely fitted tops and blouses, with shirts not being too tight or revealing
Skirts or slacks in more casual fabrics like cotton; if denim is permitted, stick to dark wash and avoid denim cuts that are too casual such as cutoffs or flare jeans
Knee-length skirts
Open-toed shoes are permitted but avoid casual shoes like sneakers or flip-flops
Casual and fashionable accessories such as scarves; larger earrings, bracelets, rings and necklaces are acceptable and may be of any quality
MEET IBT NEWS FROM BELOW CHANNELS