'Dark Souls 3' already out, PC to PS4 comparisons, Patch 1.03, 1.1 to fix FPS performance, optimisation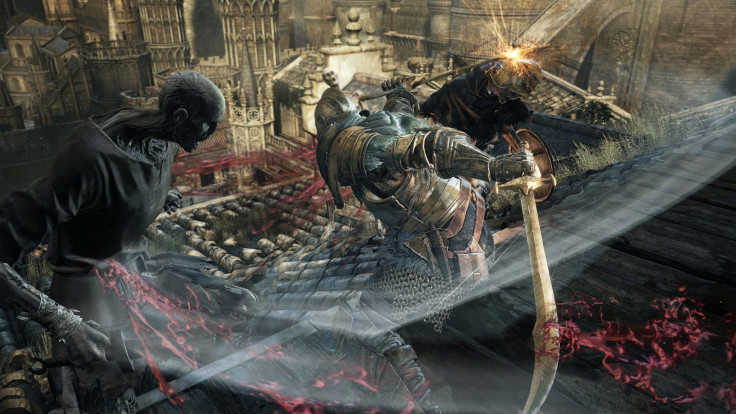 April 12 marks a huge day for gaming fans, especially those who have been looking forward to the launch of "Dark Souls 3." Except for those who have tried accessing and playing it through a previously spotted Xbox One regional trick, players should be exploring the game by now.
As such, there have also been a lot of graphics comparisons that put side-by-side the performance between the PC and PS4 version of the game. VG 247 spotted a video comparison from Digital Foundry, which showcases the difference in framerate performance.
The PC enjoys a smooth 60FPS run, while the console has its limits and stutters at 30FPS. The great graphics performance for the PC may be in part due to the "Dark Souls 3" Patch 1.03 rolled out. Developed From Software had released the update, which had fixed any FPS issues, Gamepur reported.
It had allowed the jump from a 30 to 40FPS performance so it can achieve up to 60FPS. The patch came before "Dark Souls" fans in North American and Europe will be able to get the game—give or take the time difference—without the bugs.
Discussions over at Reddit have also confirmed that fans found the update to significantly increase perform, hence the difference in FPS performance between PC and console. Apart from fan reactions that confirm how the update has improved the 24 to 30FPS to a solid 60FPS, Reddit user RC211V who also uses AMD confirmed overall improvements.
"I'm really happy with [FromSoftware]. I'm usually critical of From's PC versions but it seems like they're really putting effort into the PC version this time and improving from DS1 and 2," said RC211V. "Seems like they solved a lot of the CPU bottlenecking and the game doesn't dip to sub-20fps in areas."
Even low-end graphics card may actually work with "Dark Souls 3" thanks to the Patch. Game-Debate reported that the GeForce GTX 750 Ti managed to run pretty good frame rates before the patch rolled out.
Another update, the Patch 1.1 for "Dark Souls 3" boosts previous performance even more, as seen in a graph via the link above. The difference is felt more with the lower resolution at 720p. Ultra settings can now be pushed to 59 from a previous 42FPS run. The goal was to give a more solid 30FPS run for those with low-end graphics cards.
"Dark Souls 3" PS4 vs. PC graphics comparison (Credit: YouTube/Digital Foundry)
MEET IBT NEWS FROM BELOW CHANNELS