China's capital Beijing sinking due to excessive pumping of groundwater, descending by 11 centimetres annually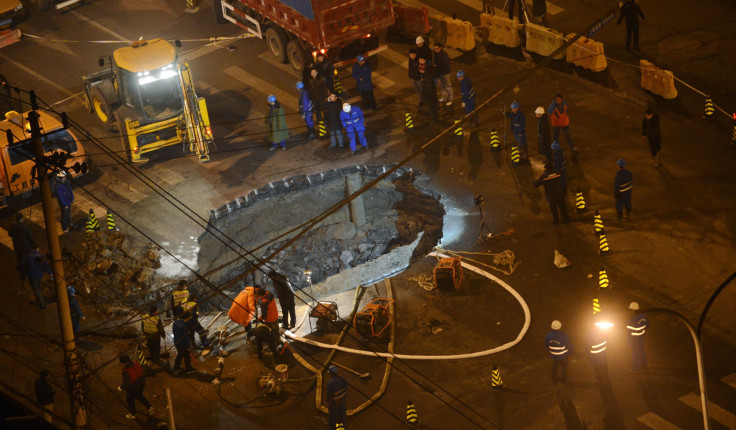 A team of scientists used cutting-edge satellite imagery to find out that the Chinese capital of Beijing is slowly sinking. Parts of Beijing's central business district are descending by 11 centimetres annually. Researchers believe that excessive pumping of groundwater underneath the city is the main reason behind the slow collapse of the city.
Experts explained that the city of Beijing lies in a dry plain where groundwater collected for more than thousand years, Tech Times reports. Its underlying soil compresses as wells are drilled and underground water drops. The sinking is most-pronounced in the Chaoyang district that, since the 1900s, grew with skyscrapers, ringroads and other such infrastructure.
The uneven sinking of the city poses a major threat to the infrastructure, says the research, published in the journal Remote Sensing. Thousands of water wells in Beijing are used for farming and landscaping. Director of Institute of Public and Environmental Affairs in Beijing, Ma Jun, was not surprised to find the situation grim in the Chaoyang district as the city has seen rapid growth in recent years. Ma Jun expects it to keep moving east as the city is sprawled in that direction.
"We are currently carrying out a detailed analysis of the impacts of subsidence on critical infrastructure (eg high-speed railways) in the Beijing plain," the researchers told The Guardian in an email.
The experts have warned that if this kind of sinking continues, the 20 million people in Beijing will face severe safety threats and the city's train operations will be massively affected. China launched a mega-engineering project in 2015 with the objective of reducing water shortages in Beijing. The government completed the construction of a 2,400 kilometres stretch of canals and tunnels. These were constructed to divert 44.8 billion cubic meters of water to the capital.
Even before the canal project began, the Chaoyang district planned to remove more than 360 water wells in January 2015 that would reduce 10 million cubic meters of underground water. The researchers involved in the study are carrying out further analysis on possible impacts of sinking on infrastructure in the Beijing plain.
MEET IBT NEWS FROM BELOW CHANNELS