China denies 'militarising' disputed South China Sea islands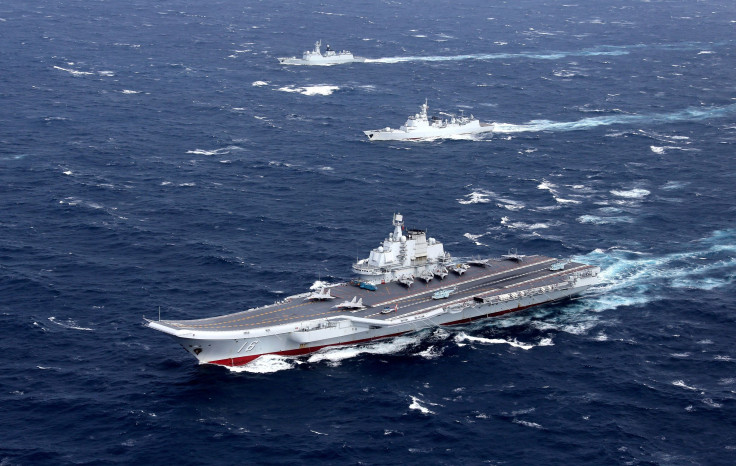 Chinese Premier Li Keqiang has dismissed his country's military build-up in the South China Sea waters. Li's comments came during bilateral talks with Prime Minister Malcolm Turnbull in Canberra. Maritime dispute, in addition to trade shipping, was among the issues discussed on Friday.
Li asserted China is not "militarising" the South China Sea waters. However, he acknowledged the presence of defence equipment on the disputed islands were for the "freedom of navigation." Satellite images released recently show large-scale weapons on the island, something for which Beijing has received massive international criticism. According to experts, China now has "effective control" over the South China Sea.
"With respect to the so-called militarisation, China never has any intention to engage in militarisation in the South China Sea," Li said. Being the biggest global trader, China would "bear the brunt" if there was any disruption in its shipping routes.
The South China Sea's importance comes due to its high fisheries and oil and gas potential. China has asserted a large portion of the water body. Meanwhile, other countries like Taiwan, Malaysia, Vietnam and the Philippines have also claimed parts of the area.
Australia and the United States have expressed concern over freedom of navigation across significant trade shipping routes. As many as 100,000 commercial ships travelled in the sea lanes of the disputed water body last year, according to Li. He added that there had been no attacks of any kind against those vessels. "China's facilities, Chinese islands and reefs, are primarily for civilian purposes and, even if there is a certain amount of defence equipment or facilities, it is for maintaining the freedom of navigation."
Turnbull called for all concerned nations to resolve their disputes in the peaceful manner. Li said it was the responsibilities of all nations forming the Asia-Pacific to ensure the maintenance of peace in the disputed region. " We encourage all parties to refrain from taking any actions which would add to tensions, including actions of militarisation of disputed features," he said.
Li and Turnbull also discussed trade during the former's visit Down Under. The two leaders signed an agreement to enhance the exports of chilled beef, which comes on the heels of the China-Australia free trade agreement that took effect in December 2015. According to Turnbull, the new bilateral agreement comes at a time of "increasingly loud voices calling for a retreat from the project of global economic liberalisation into protectionism."
MEET IBT NEWS FROM BELOW CHANNELS