British F4 racer Billy Monger loses legs after Donnington Park motorsport tragedy [WATCH]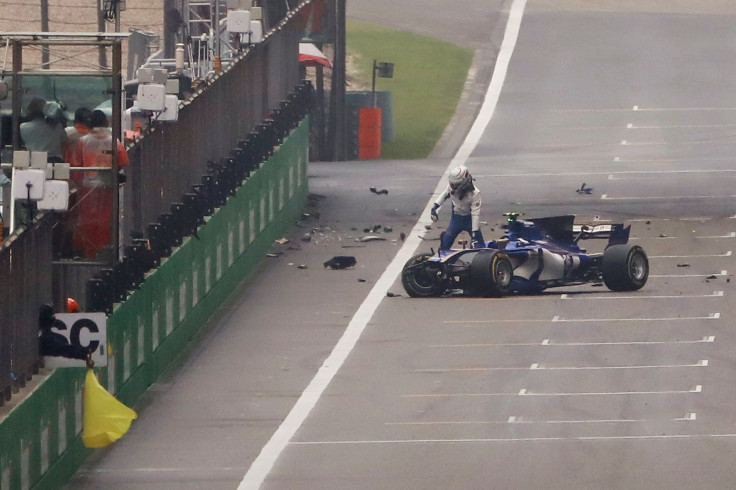 The racing dreams of 17-year-old Billy Monger came to a dreadful halt following a horrific crash at the Donnington Park last Sunday. The Englishman racer ended up fighting for his life after colliding with another car in the FIA-sanctioned series.
Billy Monger hit the stationary car of Patrick Pasma and got trapped for an hour and a half at the central England circuit. Once he was pulled from the wreck, Monger was immediately brought to a hospital in Nottingham. Pasma came out of the accident unharmed, news.com.au reported. Footage of the accident was caught on the camera onboard the car of Billy Monger.
Billy Monger legs amputated
Billy Monger was in critical but stable condition at the time of this writing. However, the whole incident came at a severe cost with doctors forced to amputate both legs of the 17-year-old. He is in an induced coma while undergoing surgery but is expected to be woken up in the coming days.
With care, treatment and therapies looming to give Billy Monger a normal life, the family of the 17-year-old has sought aid in the form of donations. So far, the total donations for Monger have reached £302,000 (AU$15,000) with the target pegged at £260,000 (AU$443,528) according to the JustGiving website which was set up by the team behind the car (JHR Developments).
The horrific ordeal puts an end to Billy Monger's aspirations, considered one of the talented young drivers of today. The Formula 4 British Championship is a low-cost entrance to car racing, with Monger hoping to move up from go-karting. The racing series gathers together a mix of professional motor racing teams and privately funded drivers, BBC.com reported.
It remains to be seen how Billy Monger will react once he wakes up and finds his legs amputated. The family is, however, hoping that the 17-year-old will continue to fight through this adversity and eventually hurdle it as he did in his career.
Billy Monger has proven that when he fought his way into top-flight motorsport. The road towards achieving that will include a lot of hurdles, mostly on the financial side. Seeing how this life-changing occurrence will drastically change the 17-year-old's life, Billy's family is hoping for small pledges that can make a big difference.
Lewis Hamilton, Sergio Perez join calls for Billy Monger aid
Two racing personalities have offered their support for Billy Monger. British Formula One racing driver Lewis Hamilton has backed the initiative while rival Sergio Perez called on other to join the cause, Sky Sports reported. Footage of the Billy Monger crash can be viewed below.
MEET IBT NEWS FROM BELOW CHANNELS