'Blue Bloods' season 8 premiere 'Cutting Losses' spoilers: Erin asks Danny's help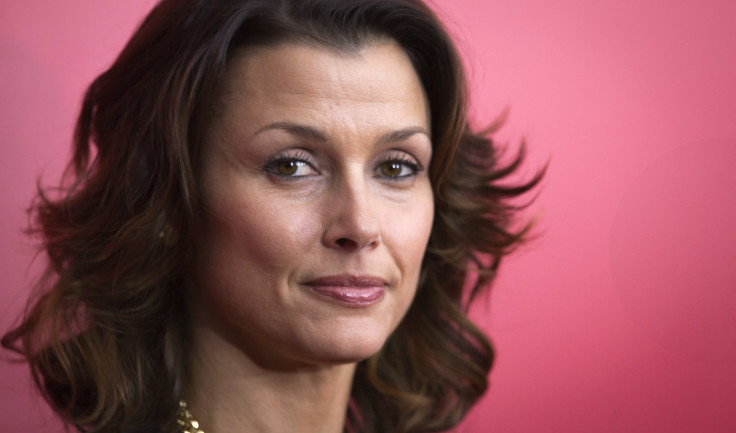 "Blue Bloods," starring Donnie Wahlberg (Danny Reagan), Bridget Moynahan (Erin Reagan), Tom Selleck (Frank Reagan), Steve Schirripa (Anthony Abetemarco) and Will Estes (Jamie Reagan), will have a new episode titled "Cutting Losses," which airs in the US on Friday. It will show Erin asking help from Danny on a case that involves her ex-husband Jack ("Younger" star Peter Hermann).
Spoiler alert: This article contains additional 'Blue Bloods' 2017 spoilers. Read on if you want to find out more about 'Cutting Losses.'
According to a CBS press release, "Blue Bloods" season 8, episode 1 "Cutting Losses" will show Danny thinking of retiring. However, his plans will be cut short as Erin enlists him to help with a case that involves her ex-husband Jack. Meanwhile, Frank will have a hard time working with Margaret Dutton (Lorraine Bracco), the new mayor of New York City. As for Jamie and Eddie (Vanessa Ray), they will go undercover as a couple.
'Cutting Losses' guest stars, director and writer
Guest stars of the "Cutting Losses" episode include David Wilson Barnes (Dr. Alex Dawson), Jonno Roberts (James Weber), Illya Konstantin (Bryce Madero), Cormac Cullinane (Ryan Young), Josh Salatin (Kevin Olivet), Noelle Franco (Maria Cuesta), Logan Crawford (Reporter 2) and Pun Bandhu (Doctor). They will be joined by other actors and actresses such as Mark Linn-Baker (Carlton Miller), Thursday Farrar (Nurse), Noel Elie (Alyssa), Brandon J. Dirden (Lt. Simon Kinnear), Alexandra Rosario (Patient), Harry Sutton Jr. (Reporter #4), Frank Huerta (Phil), Daniel Mccarthy (Lieutenant), Mia Nuciforo (Party Goer #2), Victor Sho (Man), Aamir Lynch (Party Goer #1) and Brandhyze Stanley (Grace Michaels).
The other "Blue Bloods" cast members will also be seen in this episode including Andrew Terraciano (Sean Reagan), Robert Clohessy (Lt. Gormley), Tony Terraciano (Jack Reagan), Gregory Jbara (Garrett Moore) and Abigail Hawk (Abigail Baker). David Barrett directed this episode which was written by Siobhan Byrne O'Connor.
'Blue Bloods' episodes
"Cutting Losses" follows the episode titled "The Thin Blue Line," which was the "Blue Bloods" season 7 finale. It aired on May 5 and was written by Ian Biederman and directed by David Barrett. It showed Danny intercepting a shipment that contained millions of dollars. It was headed to a drug cartel in Mexico. However, his family was put in danger and left homeless when the drug cartel members exacted revenge on them. Mayor Poole (David Ramsey) also told Frank that he wants to retire. Plus, Jamie tracked down a serial killer preying on the elderly. He worked independently on this case.
"Blue Bloods" TV airs in the US on Friday at 10-11 pm ET/PT on CBS. The episode after "Cutting Losses" is "Ghosts of the Past" and it will air in the US on Oct. 6.
Watch 'Blue Bloods' videos below:
MEET IBT NEWS FROM BELOW CHANNELS