Biggest cocaine haul in Australia history involves former NRL player and a Bondi businessman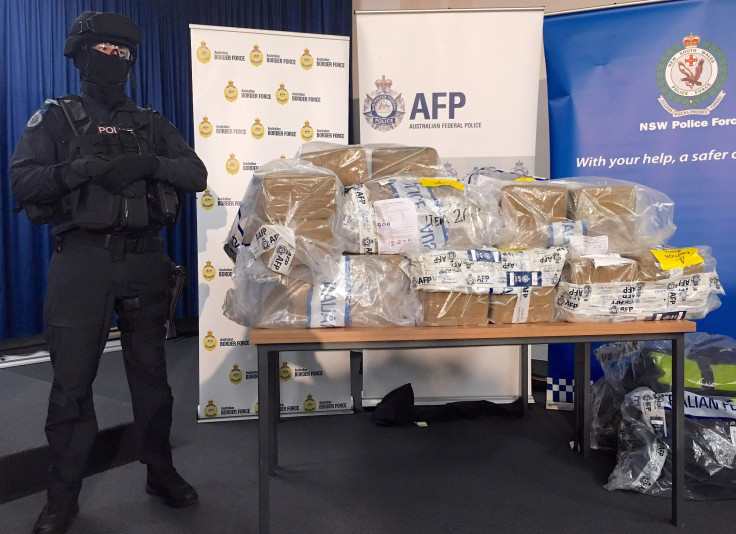 Australia has recorded its biggest cocaine haul after the successful operation of the New South Wales Police. It seized the importation of one tonne of cocaine to the country coming from Brooklyn and Tahiti. A former NRL player and a Bondi businessman were said to be linked to the drug ring.
Acting Assistant Commissioner Chris Sheehan said the police operation has been running for almost three years. Assistant Police Commissioner Mark Jenkins said they received a tip-off two and half years ago from a member of the community.
In July 2014, the Australian Federal Police and NSW Police Force State Crime Command's Drug Squad commenced Operation Okesi. The operation investigated the suspected drug trafficking by a commercial trawler at the Sydney Fish Market. A mother ship from South America met the trawler to bring drugs into the country. The operation escalated over the Christmas period with the cocaine overhaul.
On Sunday, a small tender was launched from a vessel being monitored by Maritime Border Command. The tender has one man on board and was met by another two males in Brooklyn. Detector dogs were used during the operation.
There were about 500 kilograms of the drug seized in Brooklyn while 600 kilograms were seized in Tahiti. There were also 32 kilograms of heroin found in Fiji. The drugs were destined for the Australian market.
Police officers charged a group of men, ages 29 to 63, who were suspected to be responsible for the attempted imports. Reports claim that a former NRL player and a Bondi businessman were included in the 15 men arrested.
They were charged with conspiracy to import commercial quantity of border controlled drugs. Eleven of the 15 men already appeared before the Parramatta Local Court but were refused bail.
Life imprisonment is the maximum penalty for conspiracy to import a commercial quantity of border controlled drugs.​
MEET IBT NEWS FROM BELOW CHANNELS