'Bachelor In Paradise' season 3: Happily every after of Josh Murray + Amanda Stanton and Vinny Ventiera + Izzy Goodkind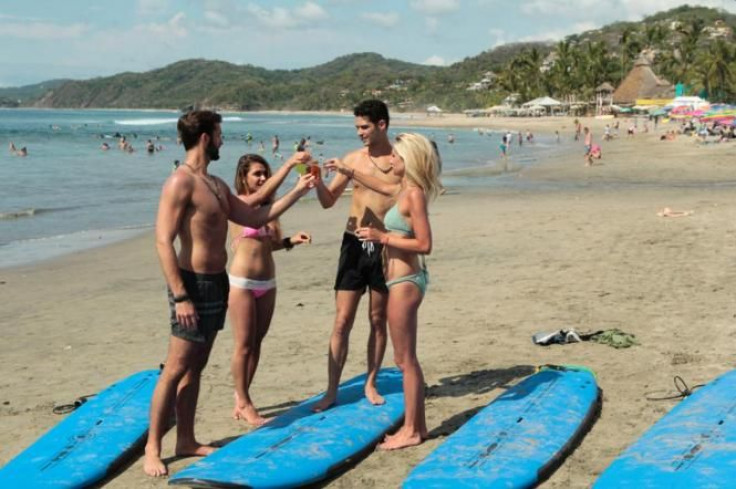 The cast of "Bachelor In Paradise" have had their fair share of ups and downs. And it seems that everyone has taken their second chances to heart, with some even prevailing in the end.
Josh Murray and Amanda Stanton
Josh Murray and Amanda Stanton seemed to have the rest of the cast against them for a while. In particular, there was Nick Viall, who endlessly questioned Josh's motives. Nevertheless, Josh and Amanda stuck together through the worst of it and have stayed together. The public has even seen the two together since "Bachelor In Paradise" ended filming.
Apparently, even amidst all the doubt and questions, Josh was always sure about their relationship. "I am more than in love with Amanda," he told E! News back when the show was still filming the finale episodes. "I am definitely going to propose to her."
The 32-year-old even flew his mother in from Atlanta to meet Amanda, who has two daughters of her own. Josh admitted that things were moving very quickly, but that it was all "a great surprise."
Nothing much has changed since then, if their social media accounts are anything to go by. The two seem unafraid to profess their love for each other.
Vinny Ventiera and Izzy Goodkind
Likewise, Vinny Ventiera and Izzy Goodkind experienced some pretty hard times during "Bachelor In Paradise." The last audiences saw in the show was Vinny leaving because of a fight with Izzy.
But TMZ saw them both boarding the same flight flight to New York, where they each logically reasoned out why they were together. Apparently, Vinny has an upcoming gig in the city where Izzy currently lives in. And while their story could work out, their alibi fell apart as the two were also photographed together on board the plane.
According to the publication, Vinny and Izzy were very comfortable with each other, and fellow passengers said the two could not keep their hands off each other. A photo of Izzy asleep on Vinny's lap was even shared.
"Bachelor In Paradise" and "After Paradise" air on Mondays and Tuesdays on ABC at 8 p.m.
MEET IBT NEWS FROM BELOW CHANNELS