8.3 magnitude quake rocks Chile; 5 dead, 1 million flee tsunami [VIDEO & PHOTOS]
An 8.3-magnitude earthquake rocked Chile on Wednesday at 7:54 pm local time (Thursday, 8.44am AEST). The tremor caused Chile's emergency office to warn residents of tsunamis which could hit the coast by 11 pm.
The warning from the Pacific Tsunami Warning Center said, "Tsunami waves reaching more than three metres above the tide level are possible along some coast of Chile."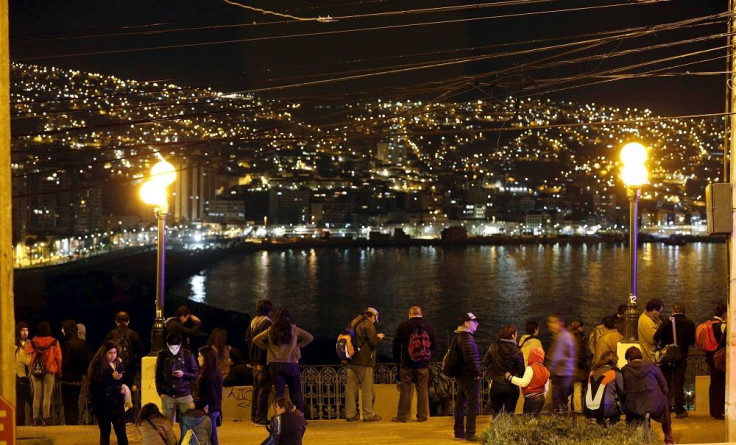 The Associated Press reports that buildings swayed and residents went out in the streets for refuge. There were several strong aftershocks recorded minutes after the first tremor. So far, there are no immediate reports of damage or casualty.
While Chile initially recorded it as magnitude 7.2, the US Geological Survey reported a preliminary magnitude of 7.9. But Nola and BBC reported that the Geological Survey later upgraded it to 8.3 magnitude.
It placed the epicentre at 141 miles north-northwest of Santiago and 4.8 miles below the surface.
CBS reports that the National Weather Service warned that the tsunami could also hit Hawaii around 2:30 am, Thursday, local time. Australia and Auckland East are also on the tsunami warning list, but the waves are expected to be less than 30 cm by the time it reaches the shores of Oceania.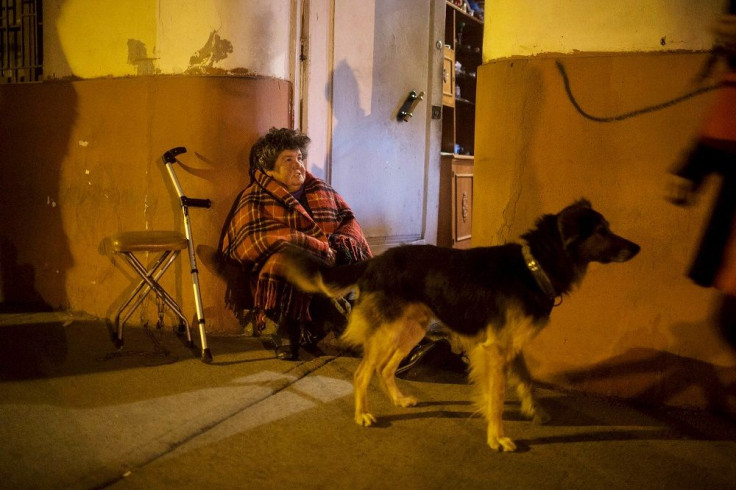 According to an update from the New York Times, one person died in a northern city, while there was flooding in some coastal cities. The temblor was also felt in Buenos Aires, Argentina. Some adobe houses in Illapel, an inland city 280 kilometres north of Santiago, collapsed. Illapel Mayor Denis Cortes said a woman died, but he did not provide further details. The tremor knocked out electricity in Illapel.
USA Today reports that the death toll has risen to three people, although it did not provide details on the two additional victims. Fox reports that Chilean President Michelle Bachelet confirmed the three deaths. In her national address, Bachelet said, "Once again we must confront a powerful blow from nature."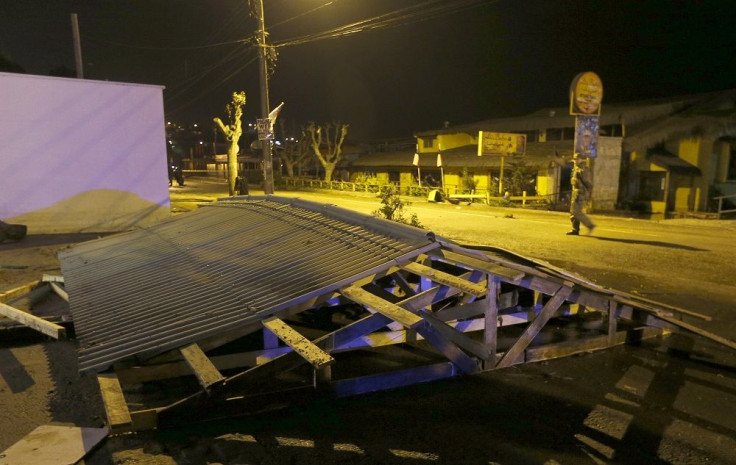 As a result of the tsunami that reached 4.5 metres, 1 million residents fled their homes which along with roads were flooded. Coquimbo Mayor Cristian Galleguillos said that the ocean has reached the city's downtown area.
Death toll, initially at three, went up to five people, although Chilean Deputy Interior Minister Mahmoud Aleuy said the number was still tentative and could further go up, ABC reports.
A YouTube video showed residents out in the street and near the coast observing the waters.
Contact the writer at feedback@ibtimes.com.au or tell us what you think below
MEET IBT NEWS FROM BELOW CHANNELS