'The Young and the Restless' spoilers for April 10-13: Ashley takes over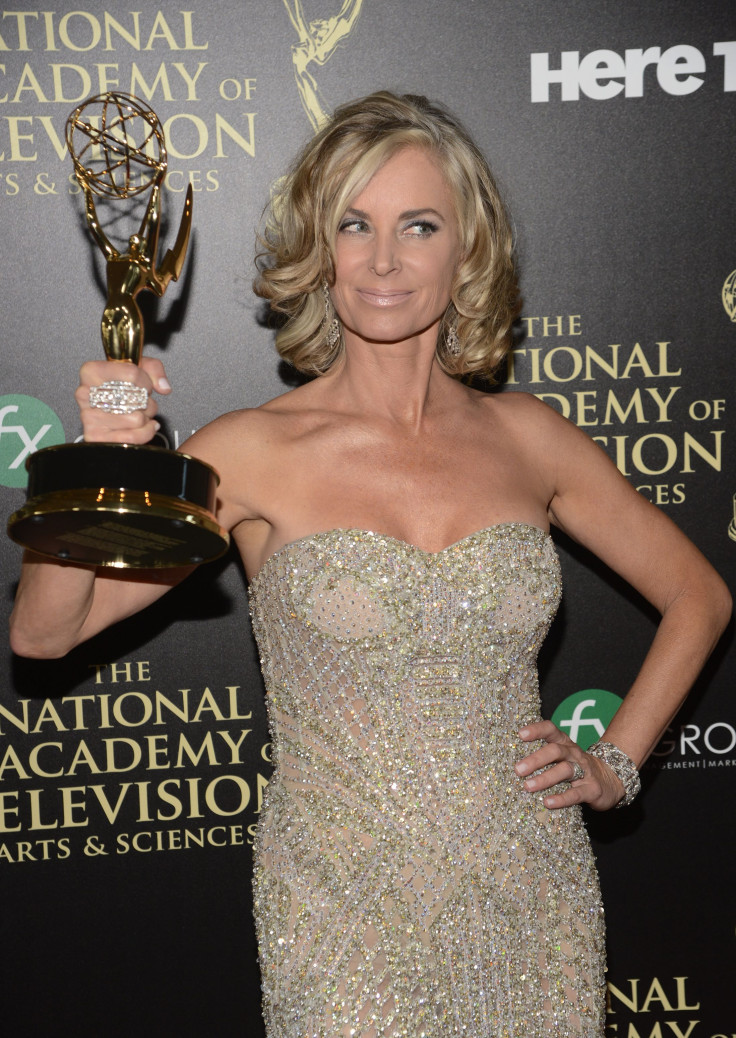 "The Young and the Restless" cast, including Eileen Davidson (Ashley), Marla Adams (Dina), Michael Mealor (Kyle), Sharon Case (Sharon), Eric Braeden (Victor), Joshua Morrow (Nick), Jason Thompson (Billy), Peter Bergman (Jack), Tracey E. Bregman (Lauren), Gina Tognoni (Phyllis), Amelia Heinle (Victoria) and Thad Luckinbill (JT), will be featured in the Y&R episodes from Tuesday to Friday. It will show several important scenes such as the one where Ashley finally takes over at Newman Enterprises. Plus, JT will confess something and it will have a ripple effect.
Spoiler alert! This update contains more 'Young and Restless' spoilers 2018. Read on to learn about the upcoming episodes of Y&R.
TV Guide reports that on Tuesday, Ashley will take over Newman Enterprises. Meanwhile, Sharon will set herself free, hoping to soar to new heights. As for Kyle, he will try to convince Dina to reveal her secret.
Jack and Billy team up
Wednesday's episode will feature Billy and Jack teaming up. Elsewhere, Lauren will test how loyal Phyllis is. Plus, Nick will meet Victor's mysterious visitor. On Thursday, Victoria will finally admit the truth regarding her relationship with JT. Friday's episode will show JT making a shocking confession that leads to an eventful Friday the 13th.
'The Young and the Restless' recaps
On Monday, Devon (Bryton James) told Hilary (Mishael Morgan) that the deal is off. As for Sharon, she had an argument with Phyllis regarding Nick. Plus, Nikki (Melody Thomas Scott) updated Victor. Victoria and JT also announced their engagement.
JT is backed into a corner
The previous week showed JT getting cornered and Victor having a mysterious woman as a visitor. Plus, Devon and Hilary tried to get along. Nick also warned JT about something. Elsewhere, Mac (Kelly Kruger) gave JT a reality check. Hilary's actions also shocked Lily (Christel Khalil).
Jill and Ashley battle for the spotlight
Plus, Phyllis gave Jack some tough love. Abby (Melissa Ordway) also met a beautiful stranger. Nick disagreed with Sharon, and they eventually had a falling out. Meanwhile, Victoria took another step in the right direction. As for Nikki and Jill, they fought for the spotlight. Ashley also suspected that something's up with Kyle. Speaking of Kyle, he made himself comfortable when he arrived in Genoa City, Wisconsin.
"The Young and the Restless" episodes air in Australia on Foxtel Arena during weekdays. It airs in the US every Monday to Friday on CBS. Stay tuned for more Y&R spoilers in the coming days.
Watch 'The Young and the Restless' Facebook videos below:
MEET IBT NEWS FROM BELOW CHANNELS